New trick in Zelda: Breath of the Wild doesn't require a Korok Leaf for sailing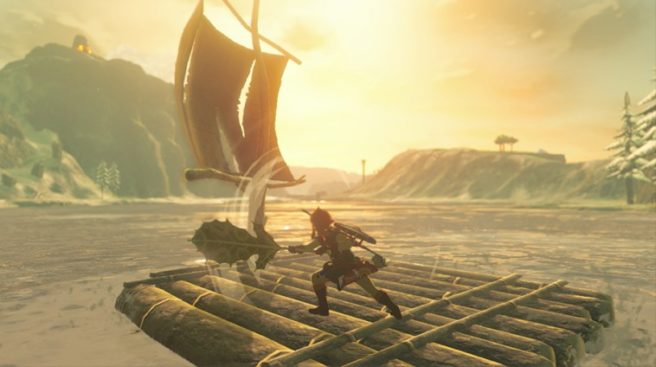 The main means of traveling via sailboat in The Legend of Zelda: Breath of the Wild requires using a Korok Leaf. As it turns out though, there's anothe way to go about it.
While we don't consider this to be particularly spoilish, we'll be on the safe side here by posting the information and video after the break.
Originally discovered by Reddit's Kelevra_V, a combination of a metal object and Magnesis will get the job done. You simply push against the main mast, complete with speed control with the d-pad. It might be a bit tricky to control initially and it may not give you the best view, yet it's still very neat – and a great way of powering a sailboat without a Korok Leaf.
Leave a Reply