Niantic further touches on Pokemon GO's origins and game's future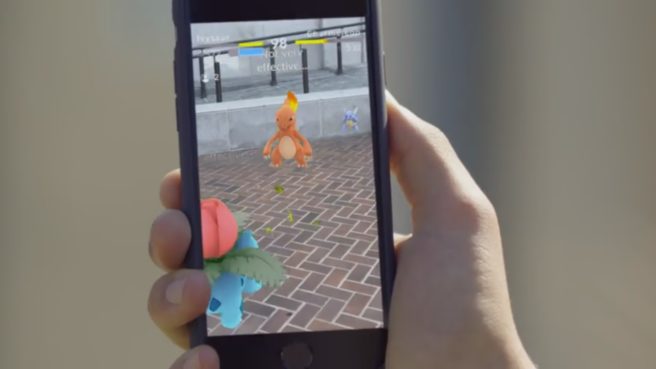 At the Animation on Display convention this week, Niantic held a panel for Pokemon GO. It was hosted by David Hollin, the team's technical artist / designer. Some interesting tidbits were shared about the game's origins, future plans, and more.
Hollin said that Pokemon GO first began with throwing Pokeballs by pressing a button. Players didn't have control over how far or curved your throw would be.
Niantic also didn't really give much consideration to AR mode during Pokemon GO's early days as well. The developer toyed around with potentially using Google Earth images and superimposing Pokemon, but doing so required users to download huge images and would not have been practical.Hollin ended up experimenting with the AR mode one day, and showed it to his coworkers, who were pleased with the results.
Hollin reiterated that Niantic isn't satisfied with gym battling, and trading is in the works. However, with trading, the company is taking their "sweet time" with it since there could end up being problems similar to how bots and spoofers have caused issues. He personally would prefer if trading was restricted locally, almost like the Game Boy days.
Hollin is personally interested in weather-related spawns. If the weather is hotter than normal, you'd see more Fire Pokemon, for example.
Niantic is currently in talks with Apple about a potential feature in which steps would be counted while you're exercising indoors. Theoretically you'd be able to walk eggs on something such as a treadmill without being outside.
A couple of final notes: all Easter Eggs have apparently been discovered, while the Umbreon / Espeon naming trick was discovered within 40 seconds of the Gen 2 release. Also, regional Pokemon exist since Niantic's Tatsuo Nomura really wanted players to feel the scope of the Pokemon world.
Leave a Reply