Niantic issues a response to the Pokemon GO community following talk of a boycott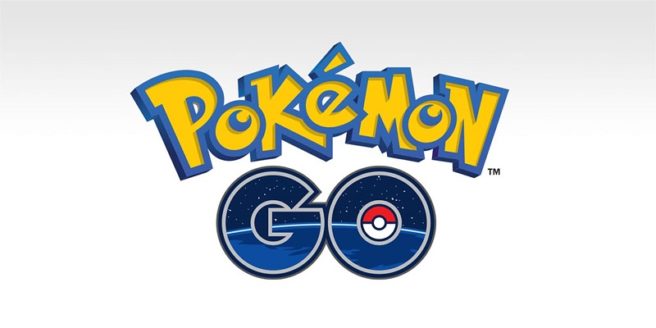 Recently, Niantic issued a change in Pokemon GO reducing the radius that players could interact with Pokestops and POI. This was something that was implemented due to COVID-19 safety concerns and is now being rolled back as many people are able to re-enter public spaces.
However, the Pokemon GO community felt that having a larger Pokestop/POI interaction radius greatly benefitted the game (not only in the gameplay, but also for safety/accessibility reasons) and pushed back against its removal with an open letter to Niantic. This letter talked about what the extended Pokestop radius meant to the community and how it improved many players' experiences.

A copy of this letter from Twitter user LeekDuck can be seen below.
I'm going to set aside my opinion here and share a concern from the community. Although Niantic touts its community as one of its biggest strengths, they haven't done as much as acknowledge us on this matter.

So, @NianticLabs, I ask you to hear us out. #HearUsNiantic pic.twitter.com/ABR11bG7A8

— Leek Duck (@LeekDuck) August 5, 2021
Following this letter, and the talks of a Pokemon GO boycott on platforms such as Twitter and Reddit, Niantic has issued an official response to the community. In this press release, Niantic says that they have heard the community's feedback and are "assembling an internal cross-functional team" to assess ways to help the players with changes to the game.
This team will seemingly analyze the needs of the community and bring those findings back to Niantic to make Pokemon GO a better game. Niantic says that the team will announce the results of this analysis on September 1, 2021.
This is specified in Niantic's full response which can be read below.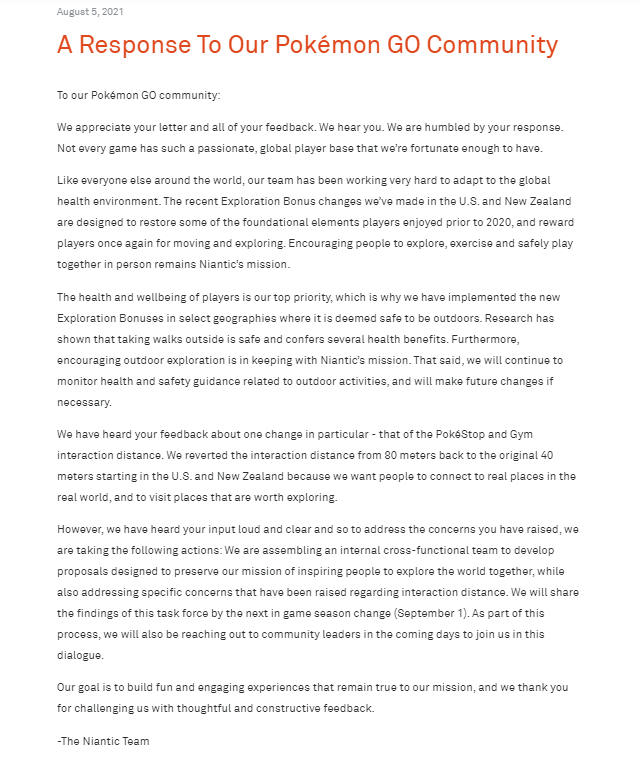 How exactly this team will do this analysis is not detailed, but those interested can check back on September 1 to see what Niantic has found and plans to do.
Leave a Reply