Niantic teases Gen 4 Pokemon for Pokemon GO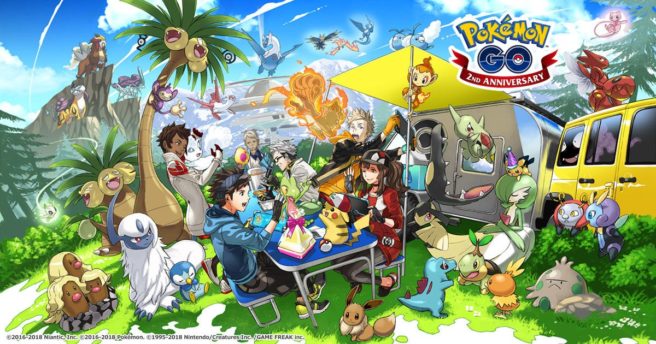 Niantic is making waves today for a new Pokemon GO teaser. To celebrate the game's anniversary, a piece of artwork – depicted above – was shared with the community. Fans have quickly noticed that Gen 4 starters Turtwig, Chimchar, and Piplup are included.
This is the first time that Niantic has given an indication about the arrival of Gen 4 Pokemon in Pokemon GO, though the company has done so in a low-key fashion. It's not yet clear when we'll be seeing the latest creatures in the game.
Leave a Reply