Nicalis celebrates 10th anniversary, "very cool announcements" teased for the future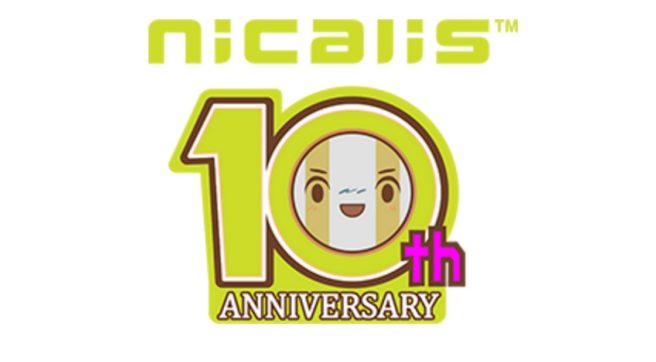 Nicalis is celebrating its 10th anniversary as an independent games publisher and developer. In honor of the occasion, a new logo and 10th anniversary branding has been revealed, which will lead into "a series of special events and promotions that will continue the celebration into 2018."
At BICFest 2017, the annual global independent games conference in South Korea this week, Nicalis will be acting as a platinum sponsor of the expo. Many of the company's games will be present at a designated "Nicalis Zone." The new Nicalis logo will also be shown in public for the first time here.
Nicalis recently revamped its website as well. It holds "a peek at some of the company's upcoming games and learn more about the special events planned for the 10th anniversary celebration, among other surprises."
Nicalis has even more in store going forward. President Tyrone Rodriguez teased in today's announcement:
You're going to see some very cool announcements from Nicalis over the next few months. I can't wait to reveal some of the 10th Anniversary surprises we have planned for fans of our games, and fans of classic video games in general.
Nicalis' entire slate of games is currently lined up for Switch. These include Tiny Barbarian DX, Ittle Dew 2+, Blade Strangers, The End Is Nigh, Redout and '90s Super GP.
Source: Nicalis PR
Leave a Reply