Nintendo Download (3/14/19, North America) – Chocobo's Mystery Dungeon, Fate/Extella Link, Turok, more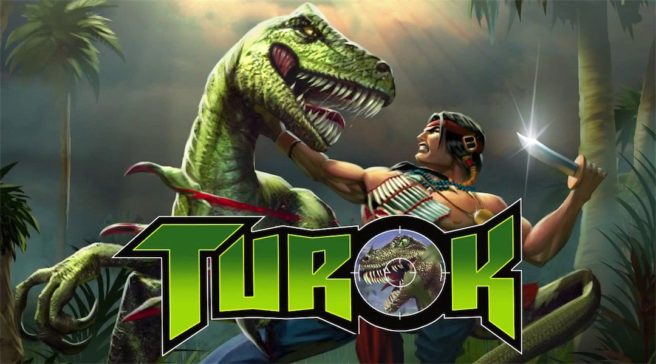 This week's North American Nintendo Downloads are as follows:
Switch Retail
American Ninja Warrior: Challenge – $39.99 (available March 19)
Fate/EXTELLA LINK – $49.99 (available March 19)
RICO – $19.99
Switch Download
Arcade Archives Ikari Warriors – $7.99
Bad Dream: Fever – $9.99
Blood Waves – $9.99 (available March 15)
Bonds of the Skies – $12.99
Chocobo's Mystery Dungeon Every Buddy! – $39.99 (available March 20)
Dungeons & Aliens – $3.99 (available March 15)
Dusty Raging Fist – $9.99
Freecell Solitaire – $4.49
Golf Peaks – $4.99
Johnny Turbo's Arcade: Joe and Mac Returns – $7.99
Little Shopping – $1.49
Motorsport Manager for Nintendo Switch – $14.99
My Jurassic Farm 2018 – $9.99
Not Not – A Brain Buster – $1.99 (available March 15)
Super Kickers League – $14.99 (available March 20)
Symmertry – $9.99 (available March 19)
Teddy The Wanderer: Mountain Hike – $9.99
The Red Strings Club – $14.99
Turok – $19.99 (available March 18)
Twist & Match – $2.99
Unit 4 – $14.99 (available March 15)
Nintendo Entertainment System – Nintendo Switch Online
Kid Icarus – The evil goddess Medusa has stolen the Three Sacred Treasures and imprisoned the goddess of light, Palutena, in her evil plot to control all. Play as Pit, a young angel who has been entrusted with a magical bow and arrow. Fight against hordes of enemies that swoop from above and below. Secure the Three Sacred Treasures from their evil guardians, equip them and face Medusa in the final battle.
StarTropics – Step into the shoes of Mike Jones, a teenage star pitcher from Seattle, who has come to the tropics to visit his famous archaeologist uncle, Dr. Jones. After being told that his uncle has been abducted, Mike begins a perilous quest in order to rescue him and figure out the mysterious plot behind his disappearance. Luckily for Mike, he meets helpful villagers and finds more powerful weapons as he explores numerous locations and island hops using his uncle's submarine.
Switch DLC
Captain Toad: Treasure Tracker – Special Episode – Obtain Shiny Crowns in 18 new challenges among five creative new courses in the paid DLC, Captain Toad: Treasure Tracker – Special Episode. The DLC is available now and can also be played together with a friend in the recently added co-op mode, Partner Adventure.
Switch Demo
Monster Boy and the Cursed Kingdom
eShop Sales
Nintendo eShop on Nintendo Switch, Nintendo 3DS and Wii U
Great deals this week! Check out the full list of deals available this week at http://www.nintendo.com/games/sales-and-deals.
Source: Nintendo PR
Leave a Reply