Nintendo Download (8/16/18, North America) – Keep Talking and Nobody Explodes, Walking Dead, more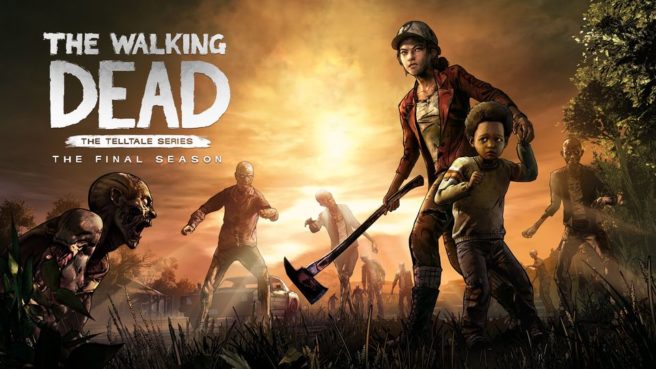 This week's North American Nintendo Downloads are as follows:
Switch Retail
All-Star Fruit Racing – $35.99 (available August 21)
Switch Download
ACA NeoGeo Metal Slug 4 – $7.99
Arcade Archives Kid's Horehore Daisakusen – $7.99
CastleStorm – $14.99
Detective Gallo – $12.74 (available August 17)
Johnny Turbo's Arcade: Nitro Ball – $6.99
Keep Talking and Nobody Explodes – $13.49
Manual Samuel – $9.99
Next Up Hero – $19.99
Out of The Box – $14.99 (available August 22)
Persian Nights: Sands of Wonders – $14.99 (available August 17)
Polygod – $14.99 (available August 17)
Red's Kingdom – $8.99
Robbotto – $9.99
Spectrum – $9.59 (available August 20)
The Walking Dead: The Final Season – Season Pass – $19.99
Treadnauts – $9.99 (available August 17)
Switch Demos
Animated Jigsaws: Beautiful Japanese Scenery
Monster Hunter Generations Ultimate
Morphite
eShop Sales
Nintendo eShop on Nintendo Switch, Nintendo 3DS and Wii U
Great deals this week! Check out the full list of deals available this week at http://www.nintendo.com/games/sales-and-deals.
Activities
Animal Crossing: Pocket Camp Flower Festival Event – Every day is a new day in the Animal Crossing: Pocket Camp smartphone game. Starting today, the Flower Festival event begins. Stop by your garden to get special event flower seeds. If you cross-pollinate event flowers, you can get seeds for flowers of different colors. Trade event flowers to Lloid for items like a red-and-yellow bicycle and Flower Festival clothing, among other fun summer items. This event is running from Aug. 16 at 11 p.m. PT through Aug. 28 at 10:59 p.m. PT.
August Legendary Pokémon – The Legendary duo of Kyogre and Groudon has dominated the land and seas since originally appearing in the Hoenn region. Now you can get one of them via a code from your local participating GameStop store from Aug. 3 to Aug. 26. Pokémon Ultra Sun and Pokémon Sun players can get Kyogre, while Pokémon Ultra Moon and Pokémon Moon players can get Groudon. Available while supplies last. Contact your local GameStop or check https://www.gamestop.com/stores to find participating stores.
Nintendo Labo Creators Contest No. 2 Ends Soon – Calling Nintendo Labo fans! In less than one week, the latest Nintendo Labo Creators Contest ends. Have you started on your entry? A team of Nintendo Labo judges will select two Grand Prize winners and eight runner-up winners in two categories: Best Toy-Con Musical Instrument and Best Gaming Experience using Toy-Con Garage. The contest ends at 10:59 a.m. PT on Aug. 20. You can also check out other submissions here – and don't forget to give a "like" to your favorites! The prizes include a specially designed, collectible cardboard-inspired Nintendo Switch system, Nintendo Labo Creators jackets and more. For more info, please visit the official contest site at https://labo.nintendo.com/share/#!/contest/.*
Source: Nintendo PR
Leave a Reply