Nintendo Download – December 16, 2021 (North America)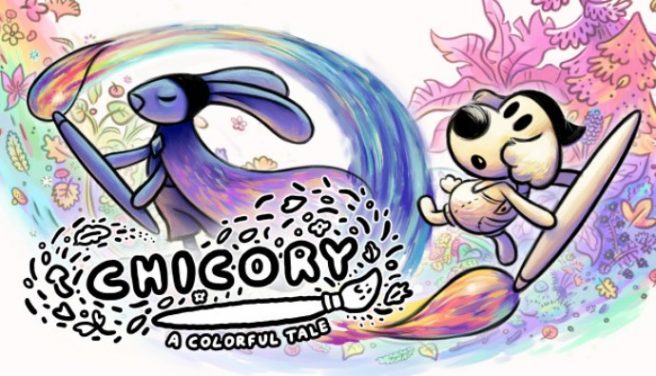 It's time for the latest North American Nintendo Download report for the week of December 16, 2021. The latest releases include Chicory: A Colorful Tale, Dungeon Munchies, Let's Play! Oink Games, Timelie, and more.
Here's the full lineup:
Switch Retail
Monopoly Madness – $29.99
Switch Download
Arcade Archives Dragon Buster – $7.99
Aspire: Ina's Tale – $12.99 (available December 17)
Carebotz – $18.99 (available December 20)
Chicory: A Colorful Tale – $19.99
Circa Infinity Ultimate Edition – $10.99
Dinosaur Jigsaw Puzzles: Dino Puzzle Game for Kids & Toddlers – $14.99
Dungeon Munchies – $16.99
Forgotten Hill Disillusion – $4.99 (available December 17)
Gardener's Path – $4.99 (available December 22)
Hashihime of the Old Book Town Append – $61.64
Him & Her 3 – $9.99 (available December 17)
Let's Play! Oink Games – $21.99
Love Pop! – $8.99
Murder Diaries 3: Santa's Trail of Blood – $9.99
Omno – $15.99
Sakura Santa – $9.99
The Enigma Machine – $7.99
Timelie – $19.99
Trash Quest – $9.99
Yu-Gi-Oh! RUSH DUEL: Dawn of the Battle Royale!! – $39.99
Switch Demo
Figment 2: Creed Valley
Switch Online Game Trial
In Don't Starve: Nintendo Switch Edition, you're trapped by a demon and transported to a mysterious wilderness. You'll have to learn how to best use the environment and its inhabitants to escape and find your way back home. Gather resources to craft items for a survival challenge that will keep you on the edge of your seat. Until Dec. 21 at 11:59 p.m. PT, Nintendo Switch Online and Nintendo Switch Online + Expansion Pack members can put their survival skills to the ultimate test and try the full game for free!* Your save data for the Game Trial is not deleted when the trial ends, so you can also pick up where you left off if you purchase the game later.
Wii U
RTO 3 – $9.99
eShop Sales
Nintendo eShop on Nintendo Switch, Nintendo 3DS and Wii U
Great deals this week! Check out the full list of deals available this week at https://www.nintendo.com/games/sales-and-deals.
Activities
Check out all the fun you had playing the Nintendo Switch system in 2021 with Nintendo Switch Year in Review. See stats like the number of games and hours you played, your most-played games of the year and your most-active gaming day, among other fun personalized details and images charting your year spent with Nintendo. Thanks for making Nintendo part of your well-rounded free time! To get started, head over to https://switch.nintendo.com/year-in-review/.
With this My Nintendo reward you can try out all the features of Nintendo Switch Online for free** for a full week without using any Platinum Points. Catch up with friends this holiday season with an online game night! My Nintendo members can use this reward even if you've already redeemed the free seven-day trial for Nintendo Switch Online in Nintendo eShop! To learn more, visit https://my.nintendo.com/rewards/39297bc91370b69a.
Looking for a fun challenge during your holiday break? Test your racing skills in the Holiday Fun Run in Mario Kart 8 Deluxe! Drivers of any skill level are welcome in these family friendly races, which run until Dec. 31. To participate, you'll need a Nintendo Switch Online membership or free seven-day trial. Simply select Online Play from the Mario Kart 8 Deluxe menu screen, then select Tournament. Select Search by Code, then enter the 12-digit code: 3126-5511-1723. Select Join, and then you'll be off to the races. Best of luck!
It's hard to believe, but 2021 is almost over. Get set for the new year with new My Nintendo rewards. Get a glimpse of your favorite Nintendo characters throughout the year with a fun My Nintendo 2022 Calendar. Or show off your Hyrulian style with a flashy phone ring holder inspired by the Legend of Zelda series – both of these rewards are only for My Nintendo members! To find out more details about how to get these fun new rewards, visit https://my.nintendo.com/news/20fd1361be4e0f12.
Source: Nintendo PR
Leave a Reply