Nintendo Everything Refresh – Episode 01: Kirby impressions, Mario Kart DLC, folders on Switch, and more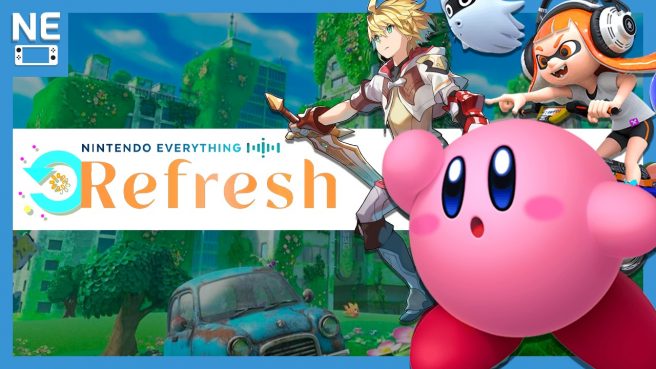 Get caught up on what's new and exciting in the world of Nintendo with Nintendo Everything Refresh – a brand new show by the staff of Nintendo Everything!
In this inaugural episode, join your hosts Nick, Nicolas, Dennis, and Luiz as they discuss big recent news topics including the recent DSi and Wii Shop outages, Switch's brand new "Groups" feature, and the future shutdown of Dragalia Lost. Plus, stick around for our impressions of some of the games we've been playing lately, including Kirby and the Forgotten Land, Rune Factory 5, Mario Kart 8 Deluxe's Booster Course Pack DLC, and more.
You can check out episode 1 below.
Future episodes of Nintendo Everything Refresh will be released at the start of the week over on the Nintendo Everything YouTube channel, so be sure to subscribe and turn on notifications so you don't miss out. Have ideas or suggestions for the show? Let us know what you think – and thanks for listening!
Leave a Reply