Nintendo files patent for "Eye Tracking Enabled 3D Viewing"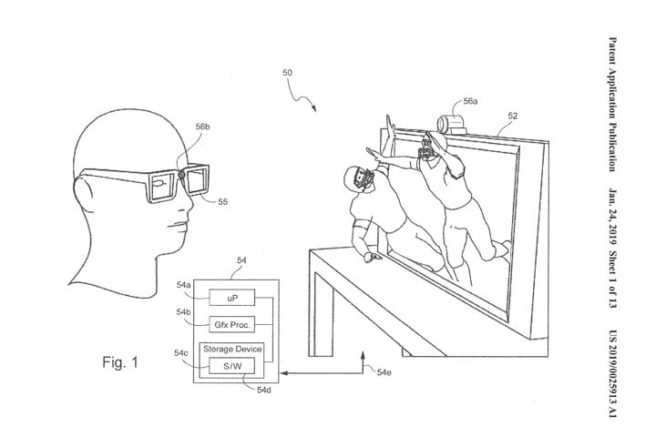 Today, a new Nintendo patent was published by the United States Patent and Trademark Office. "Eye Tracking Enabled 3D Viewing" was back in September 2018, which is a device that can see where users are looking in order to deliver the optimal 3D viewing angle.
Here's some additional information:
– Patent is a continuation of other patent applications dating as far back as 2010
– It details the issues 3D viewing has run into on television sets
– Instead of using a specialized 3D display or glasses, Nintendo's approach is to place an eye-tracking device on top of a conventional display, allowing it to track users and give them the best 3D image
– In order to improve the tracking capabilities of the camera, users can wear a marker on their head
– Sketches show a small marker is placed on the player's glasses, though it looks small enough to avoid impeding their playability
– "Viewpoint movement detection can provide collision-related game logic benefits such as allowing a player to dodge projectiles, giving a game character an ability to 'see' the player when not behind line-of-sight obstacles, and other advantages"
It's unclear if Nintendo has any plans to actually do something with the patent. Sometimes these patents are filed, but never actually used.
Leave a Reply