Nintendo gives a quick look at crouching in Super Mario Odyssey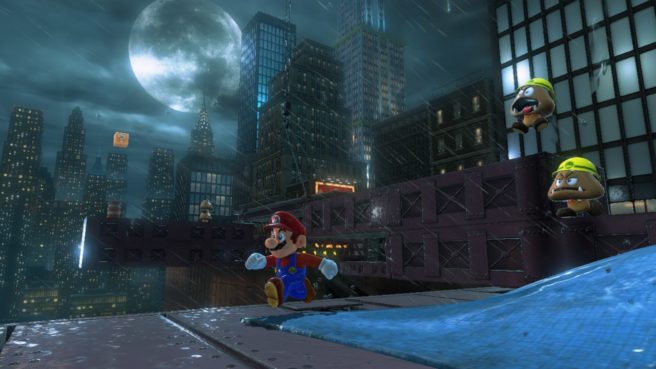 Nintendo has posted another brief GIF to the Japanese Super Mario Odyssey Twitter account. The latest update focuses on the action of crouching.
Crouching can be used to avoid enemy attacks. Additionally, you can move through tight spaces that you wouldn't be able to access normally.
The GIF, posted below, also gives us a new look at New Donk City at night.
おはようございます!
基本アクション「しゃがむ」です。攻撃をよけたり、しゃがみながら歩くこともできちゃいます。 pic.twitter.com/c8e6ETVQku

— スーパーマリオ オデッセイ (@mario_odysseyJP) August 13, 2017
Leave a Reply