Nintendo having discussions about different ways to use its IP, Super Nintendo World talk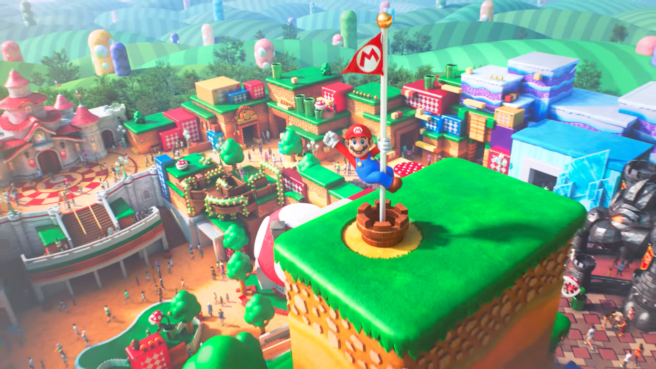 During its 78th Annual General Meeting of Shareholders, Nintendo was asked about a possible synergy between Nintendo attractions at Universal Studios Japan and the company's current products. Former president Tatsumi Kimishina and Shigeru Miyamoto both provided some comments about this.
Here's what the two shared:
Kimishima

This is part of our initiative to expand the population who has access to Nintendo IP, and to attract an increasing number of consumers to our hardware-software integrated video game business centered around software.

Miyamoto

Our plan for the theme park business is to start by opening our SUPER NINTENDO WORLD area within Universal Studios Japan before the Tokyo Olympics, and then expand to Universal Studios in Hollywood and Orlando.

Proposing ideas such as this in the broader field of entertainment is part of what makes Nintendo unique, and I believe that generating new value is a company directive for Nintendo. Earlier the question was raised if we are planning to pivot into becoming a sort of giant, profit-seeking conglomerate organization, but we would rather grow profits as a result of continually challenging ourselves to generate new value rather than investing capital to expand our business. We have licensed Nintendo IP and are working together with Universal Parks & Resorts and Universal Studios Japan on this collaborated project. We are also discussing a variety of other developments that would make active use of our IP.

To address the concerns behind this question, I think that we can expect to see synergies. A lot of people who are mothers and fathers today are from a generation that grew up playing Super Mario, and they are now playing products like Nintendo Labo together with their own children. There are a lot of families like this not just in Japan, but also around the world. When such families visit these theme parks to experience Nintendo's worlds that have been carefully crafted and to interact with our characters, I think we can expect to see synergy with our dedicated video game platform business.
Leave a Reply