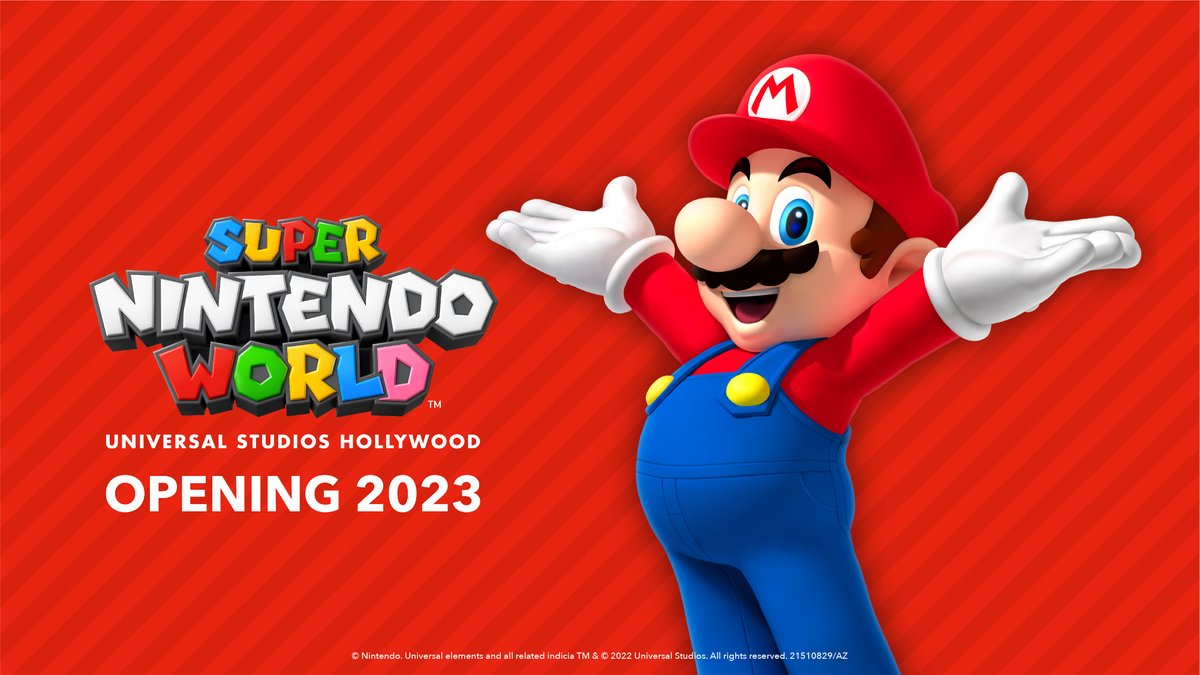 Super Nintendo World will open its doors at Universal Studios Hollywood in 2023, it's just been announced.
Ahead of that, "exclusive apparel and collectibles" will be offered at the Feature Presentation store in the park. This is said to be "opening soon." The store will house apparel for Mario and Luigi, character hats, and plushies for the likes of Yoshi, Mario, Bowser, and Luigi.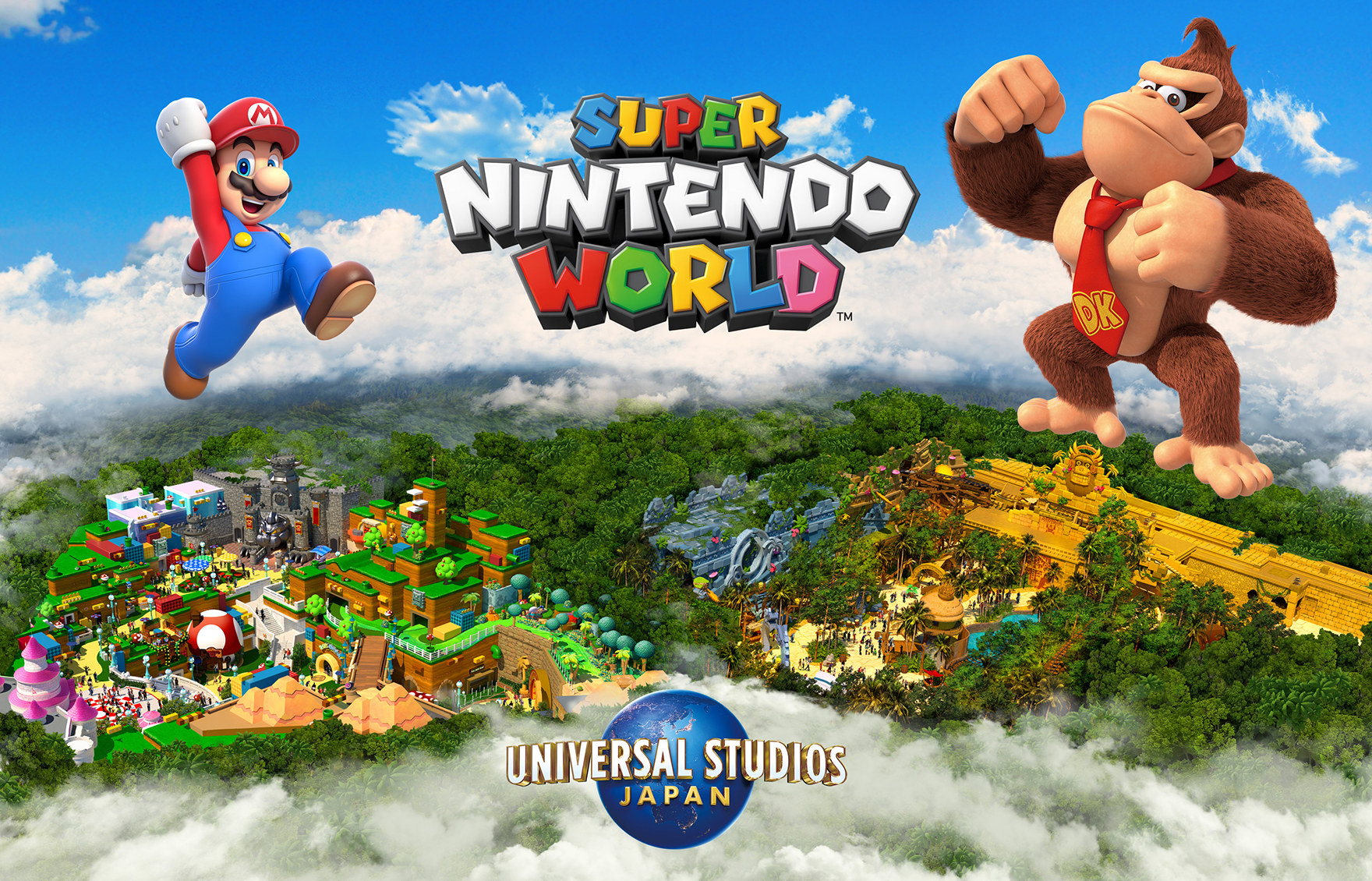 A new lush jungle area will be added to Super Nintendo World with a 2024 release goal. Along with this expansion comes a new Donkey Kong-themed roller coaster attraction, as well as new places to eat and shop. It is not known at this time if the new attractions will make use of Augmented Reality, the magnetic wristband peripheral, or have any connectivity with the Nintendo Switch. Notably, the AR features have worked well for the Mario Kart attraction, and we will provide more details as they are revealed.
The overall area of Super Nintendo World will be around 1.7 times the size of the original floor plan, with enough attractions so that not only those who have played the "Donkey Kong" series can enjoy it, but all guests will find something to love. The goal is to maintain the excitement of Super Nintendo World so that guests continue to see it as an essential experience as part of their trip to the park. The graphic below is a small map of the planned expansion, showing where the additional elements will be constructed. With a small section of open area left over, it begs the question — will Super Nintendo World see more expansions in the future?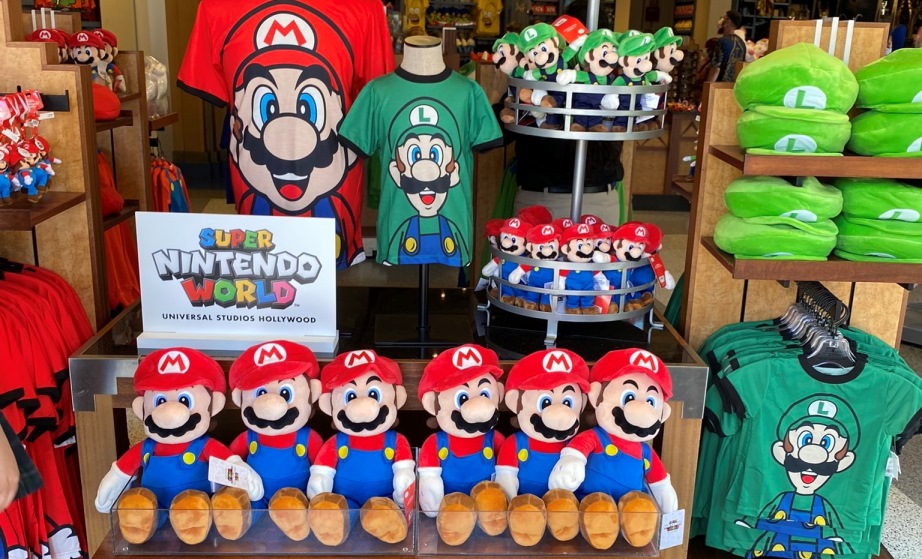 We're still a few years off from Super Nintendo World opening at Universal Studios Hollywood, but fans can at least pick up some sought after items from the theme park. For a limited time, merchandise is being offered at the Universal Studio Store.
Some of the items include plushies, shirts, and bags. We have more photos from the official Universal Studios Twitter account and user Kevin_Castro22 below.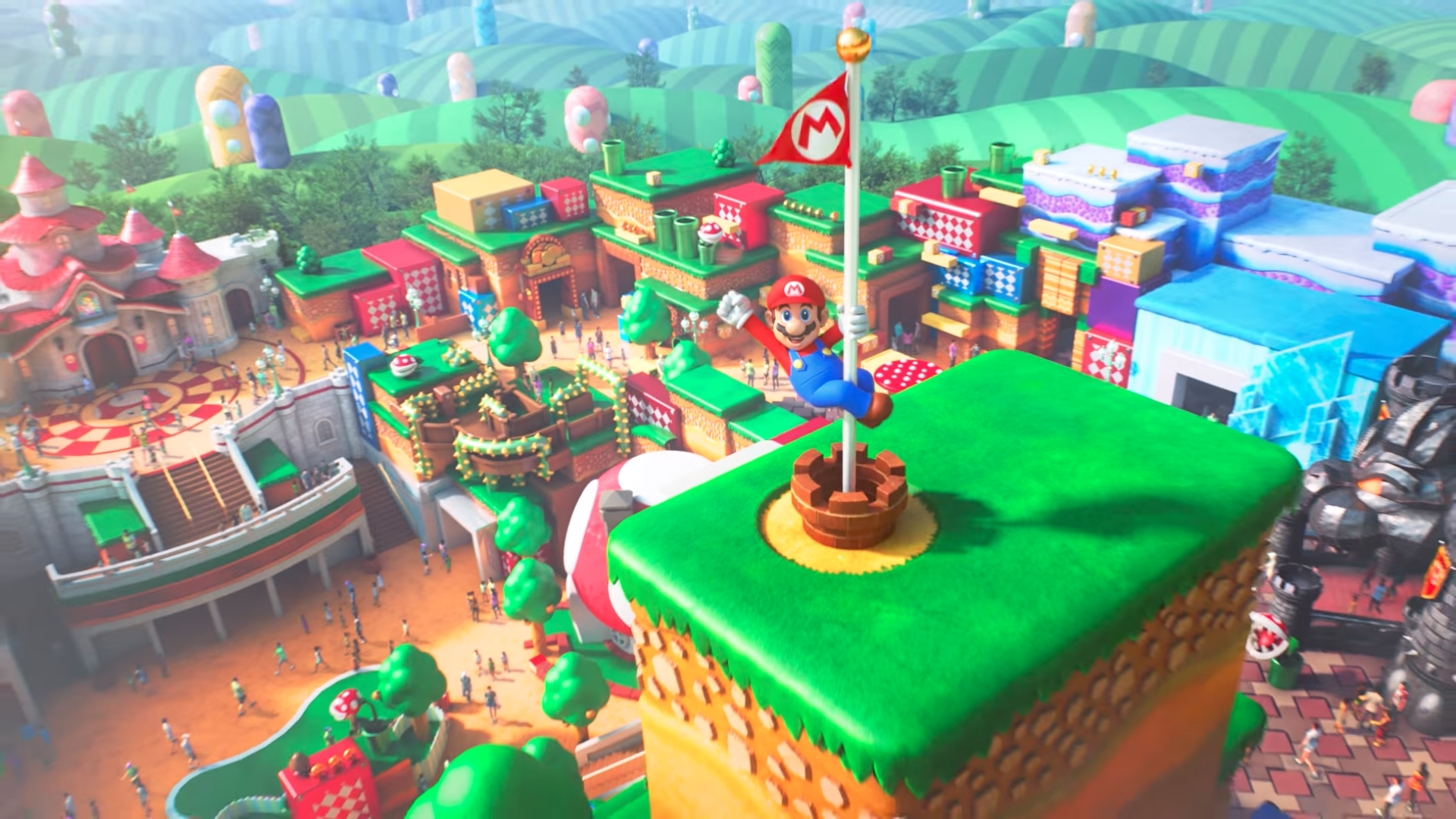 Universal Studios Japan, including Super Nintendo World, recently closed due to a State of Emergency related to the coronavirus pandemic. After just over a month, the theme park is open to the public once more.
As noted in the announcement, Universal Studios Japan "will operate at a reduced capacity on weekdays only until further notice." It further states that the location "will continue to implement enhanced health and safety protocols and capacity control measures while Osaka Prefecture remains under a State of Emergency and thereafter." Guests will be encouraged to leave at varied times to avoid congestion, restaurants now have indoor dining dividers, and all team members other than essential operational team members will continue to work from home.
Universal Studios Japan closed on April 25. It fully reopened on June 1.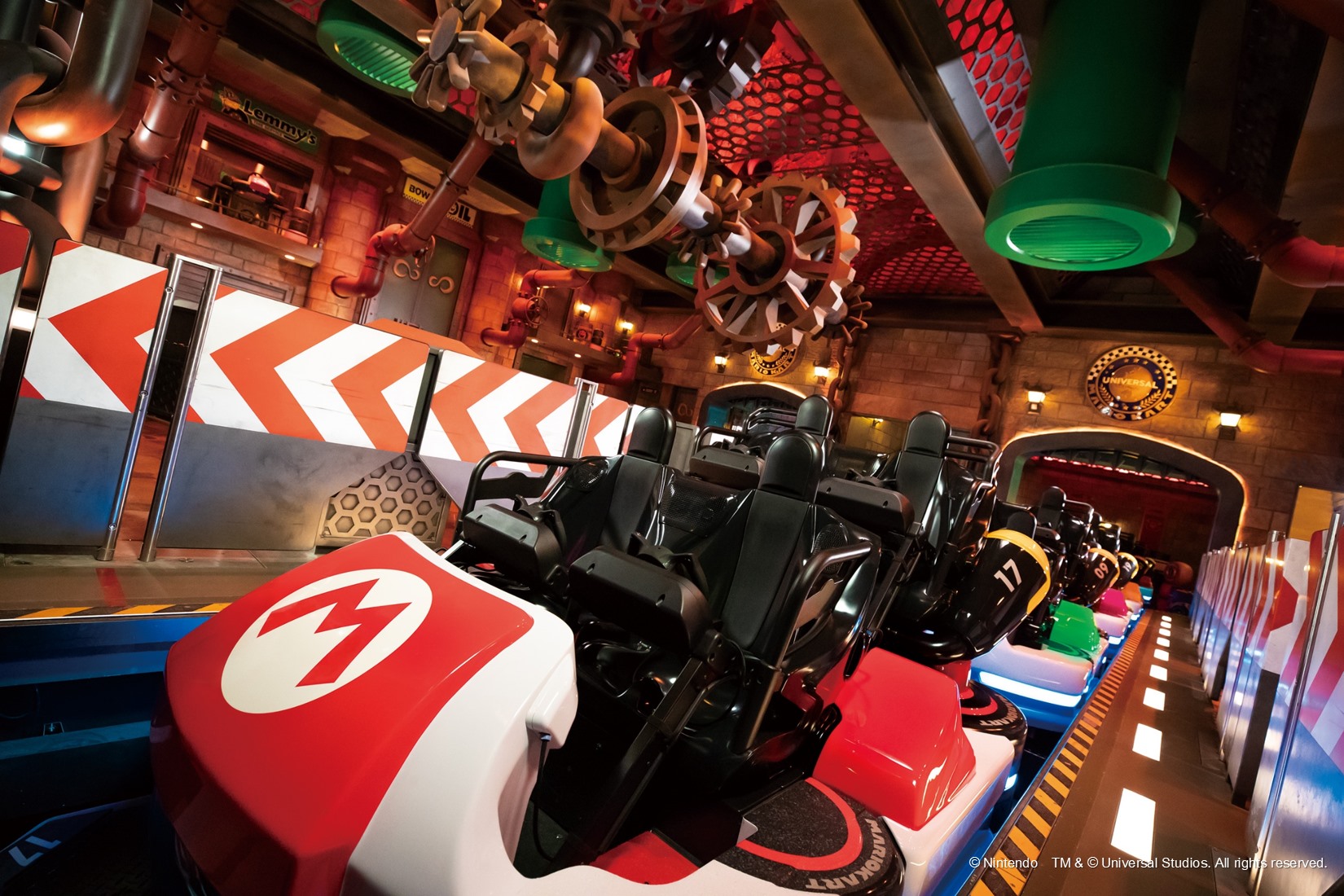 Super Nintendo World at Universal Studios Japan uses augmented reality in a big way. Mario Kart: Koopa's Challenge fully features the technology, allowing guests to become more immersed in the racing action.
Universal Creative's Thierry Coup and Tom Geraghty recently discussed adding AR to Super Nintendo World and why it made sense for the theme park. Read their comments in full below.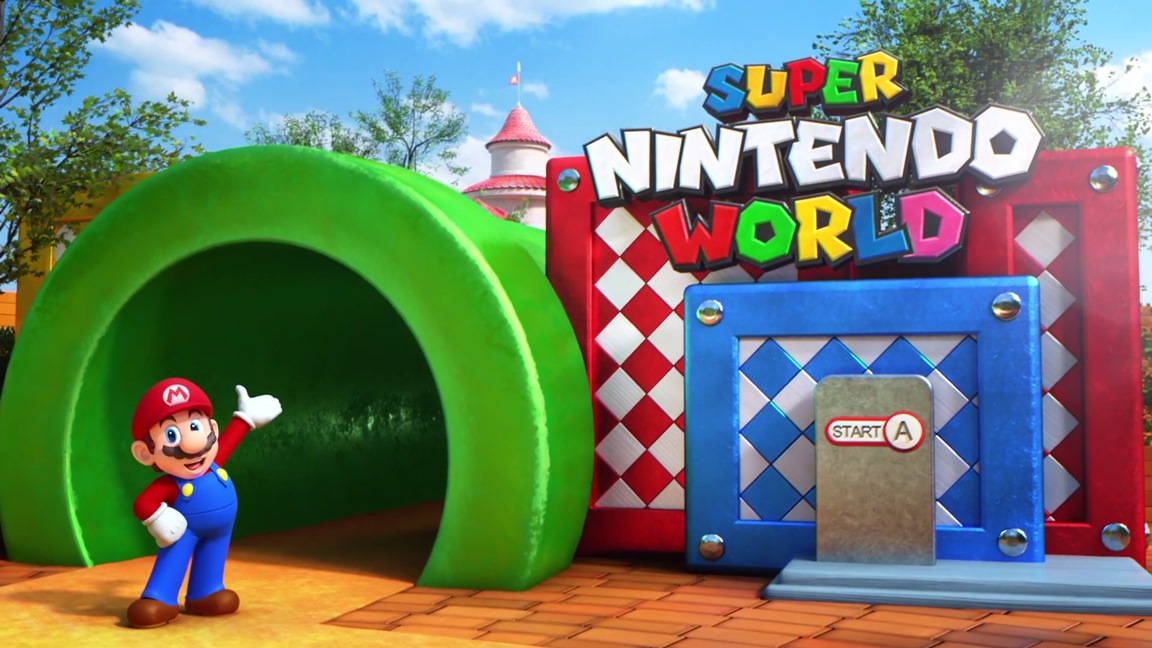 After only just opening last month, Super Nintendo World will be temporarily closing. Universal Studios Japan is shutting down its entire theme park "due to the substantial business shutdown request to operate with no spectators which was issued under the state of emergency for Osaka prefecture."
Japan will be declaring a state of emergency in Tokyo, Osaka, Hyogo, and Kyoto. The country has been experiencing a surge in coronavirus cases as of late.
Universal Studios Japan, including Super Nintendo World, will close on April 25. It will stay that way "until the request has been lifted."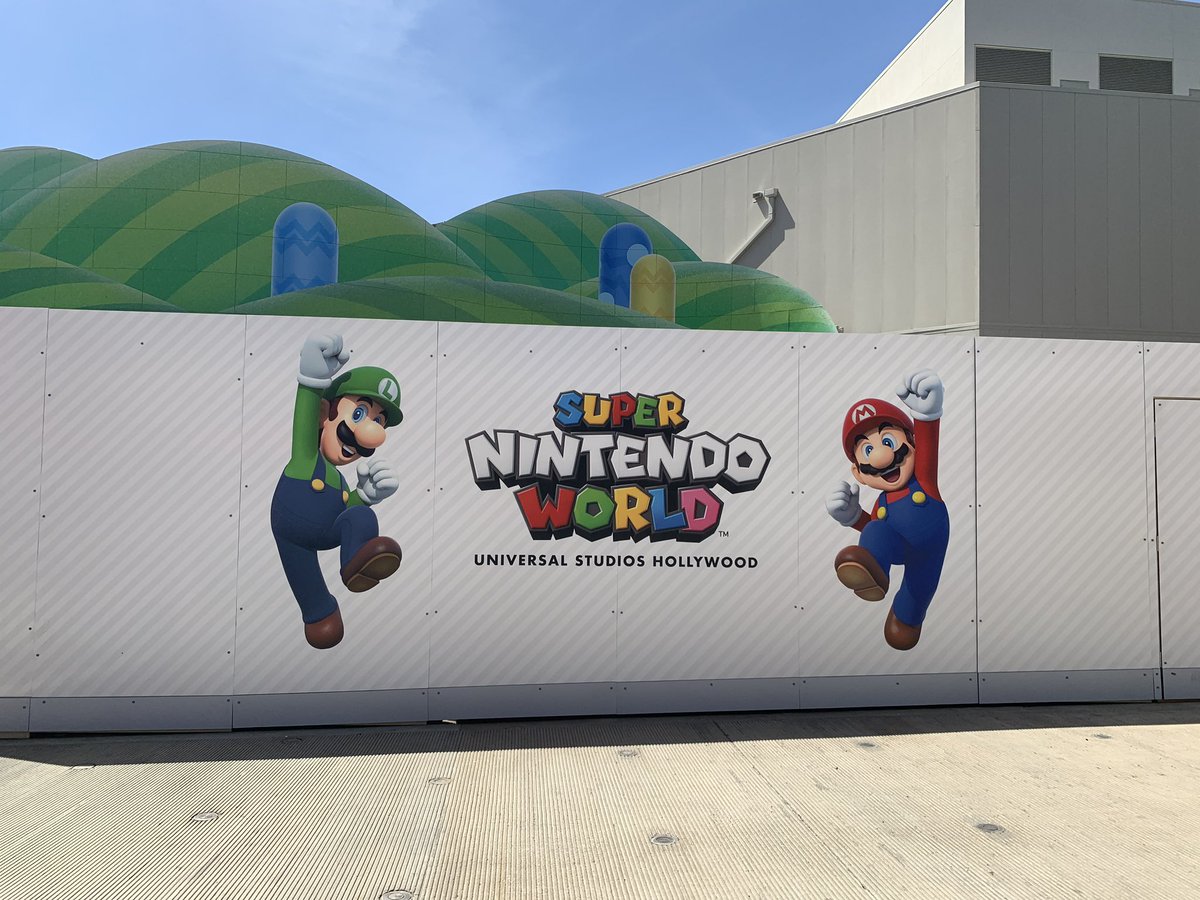 While Super Nintendo World recently opened in Japan, there are plans to expand the theme park to other parts of the world. One upcoming location is in California, or more specifically, Universal Studios Hollywood.
Updates this week show off the latest progress. First up is the photo above, which was snapped by Twitter user Inside Universal. Also available is a look at construction from YouTuber jsland – see the footage below starting at 7:23.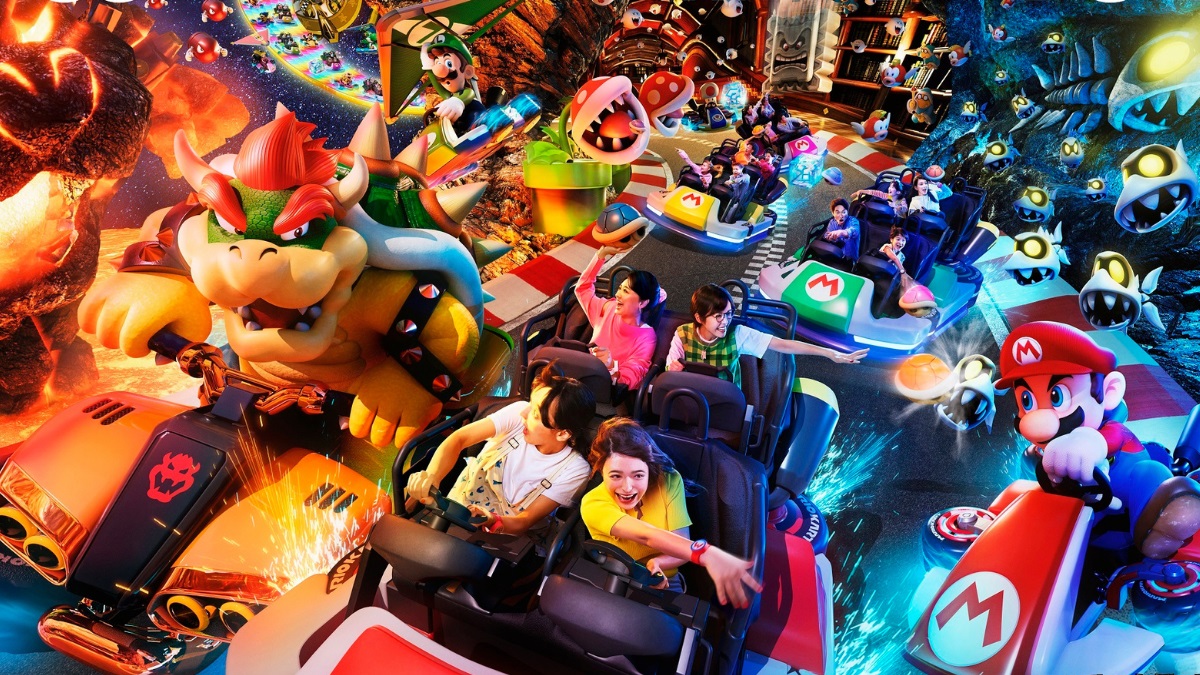 Universal Creative global executive producer Tom Geraghty has offered new insight into the creation of Super Nintendo World.
What fans may not know is that the entirety of the theme park was actually built in VR. This was primarily done for the design team, since they "could look around at a place and get sightlines and figure out where to move elements."
Also revealed is that Mario Kart: Koopa's Challenge is made with an actual game engine. Geraghty suggested that it could be easily updated in the future with new characters, themes, and more.
Geraghty's full words: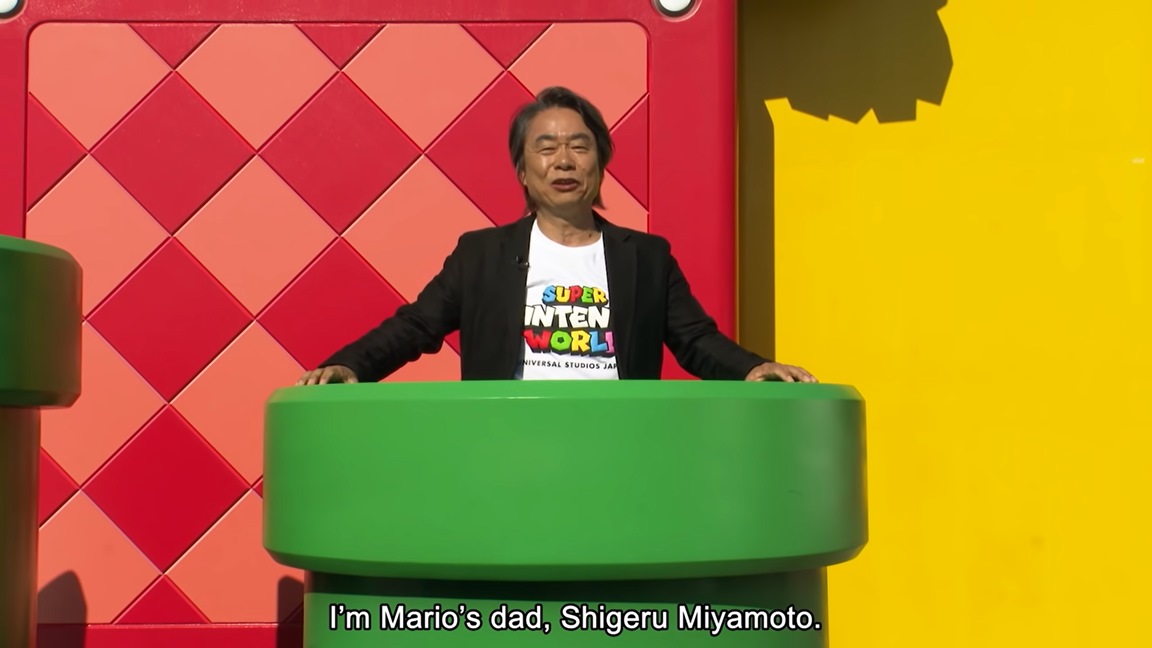 If you happen to stop by Super Nintendo World at Universal Studios Japan, you may come across a little Easter egg from Mario creator Shigeru Miyamoto. The theme park's Mario Kart ride has a huge painting of Bowser, and Miyamoto himself signed the piece.
Tom Geraghty, senior director of technology and innovation for Universal Creative, shared the backstory of how the autograph happened during a recent press event. As relayed by GameSpot: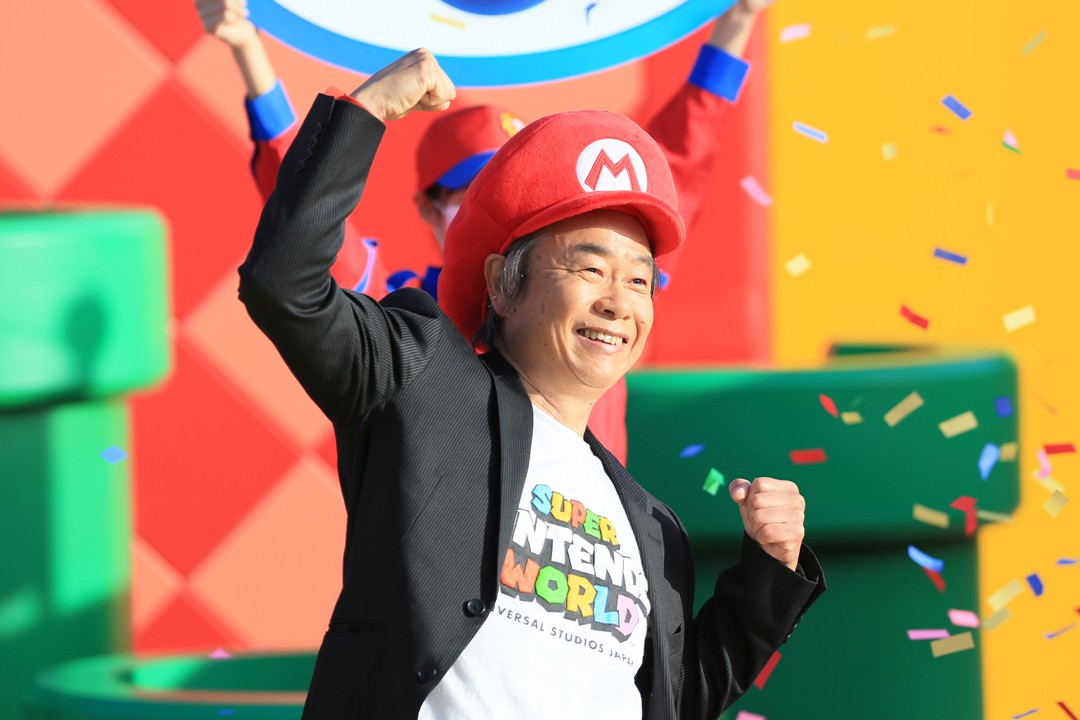 Super Nintendo World in Universal Studios Japan opened today to the general public and to celebrate this occasion, a special ceremony was held. This ceremony was led by Shigeru Miyamoto and J.L. Bonnier (Chief Executive Officer and Representative Director of USJ) and it featured many mascots dressed as characters from the Super Mario series.