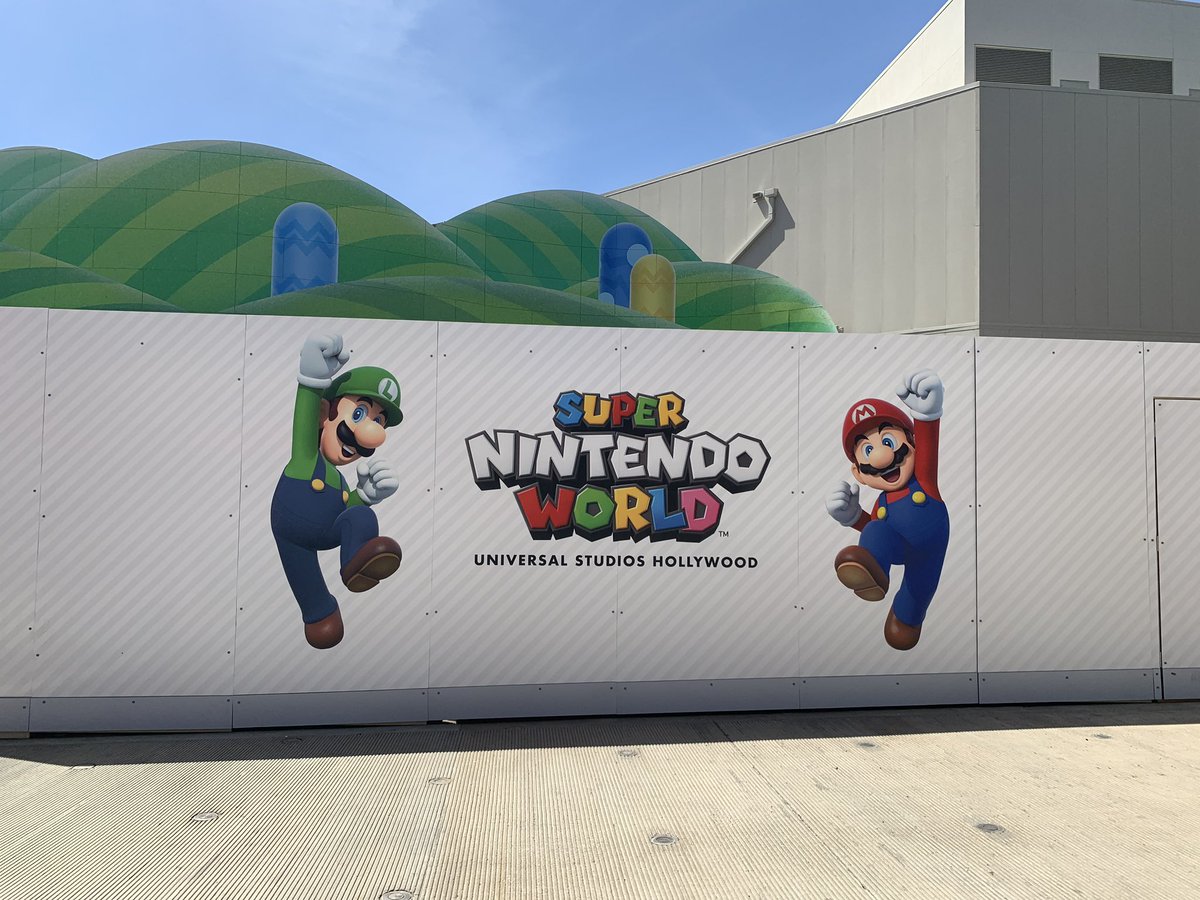 While Super Nintendo World recently opened in Japan, there are plans to expand the theme park to other parts of the world. One upcoming location is in California, or more specifically, Universal Studios Hollywood.
Updates this week show off the latest progress. First up is the photo above, which was snapped by Twitter user Inside Universal. Also available is a look at construction from YouTuber jsland – see the footage below starting at 7:23.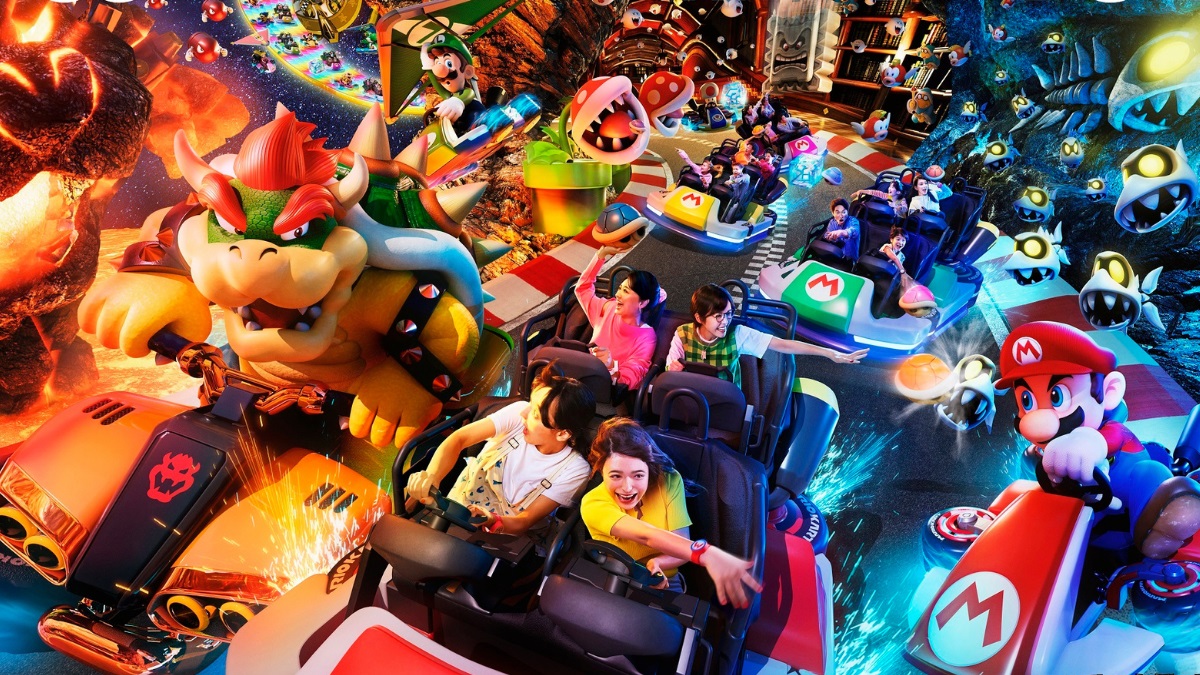 Universal Creative global executive producer Tom Geraghty has offered new insight into the creation of Super Nintendo World.
What fans may not know is that the entirety of the theme park was actually built in VR. This was primarily done for the design team, since they "could look around at a place and get sightlines and figure out where to move elements."
Also revealed is that Mario Kart: Koopa's Challenge is made with an actual game engine. Geraghty suggested that it could be easily updated in the future with new characters, themes, and more.
Geraghty's full words: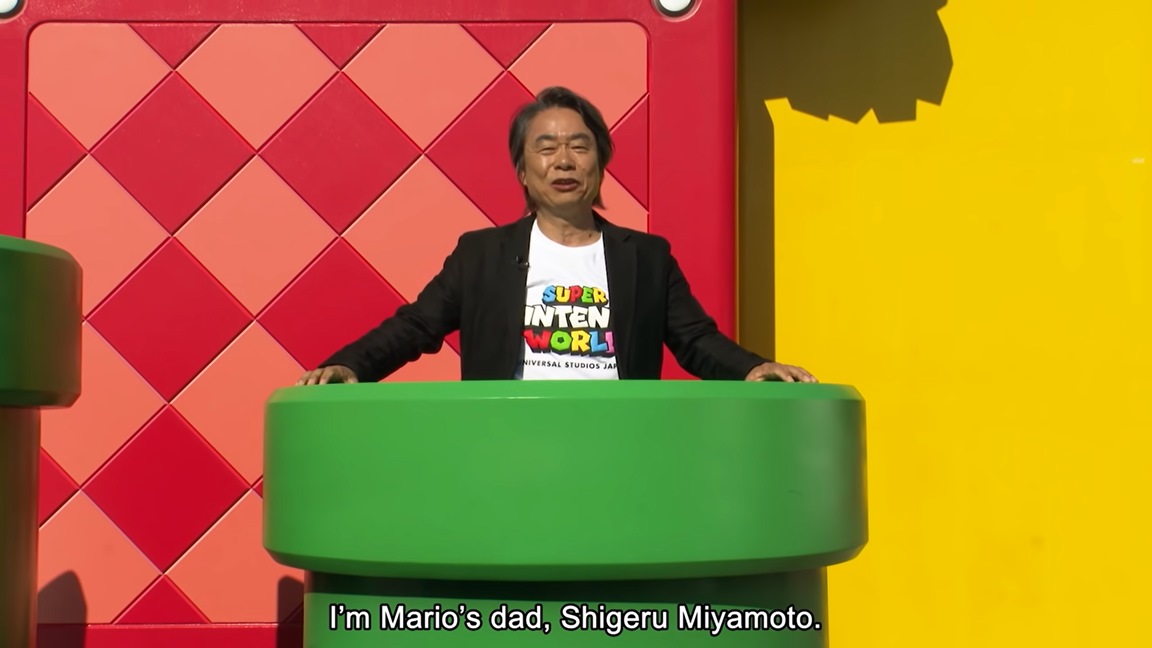 If you happen to stop by Super Nintendo World at Universal Studios Japan, you may come across a little Easter egg from Mario creator Shigeru Miyamoto. The theme park's Mario Kart ride has a huge painting of Bowser, and Miyamoto himself signed the piece.
Tom Geraghty, senior director of technology and innovation for Universal Creative, shared the backstory of how the autograph happened during a recent press event. As relayed by GameSpot: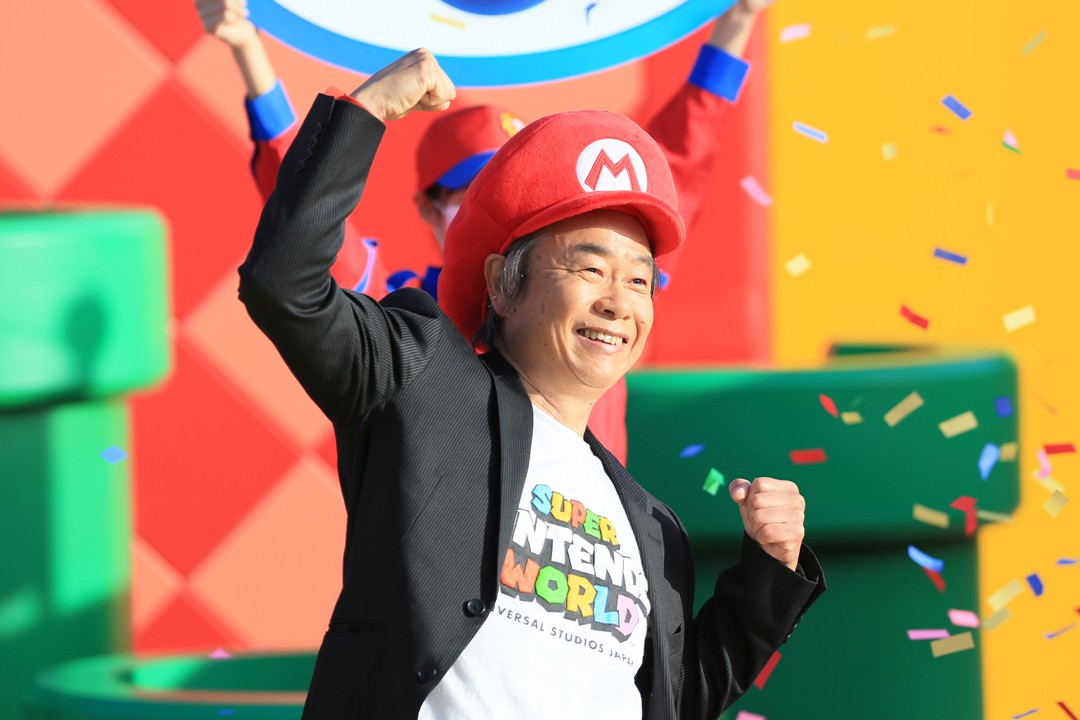 Super Nintendo World in Universal Studios Japan opened today to the general public and to celebrate this occasion, a special ceremony was held. This ceremony was led by Shigeru Miyamoto and J.L. Bonnier (Chief Executive Officer and Representative Director of USJ) and it featured many mascots dressed as characters from the Super Mario series.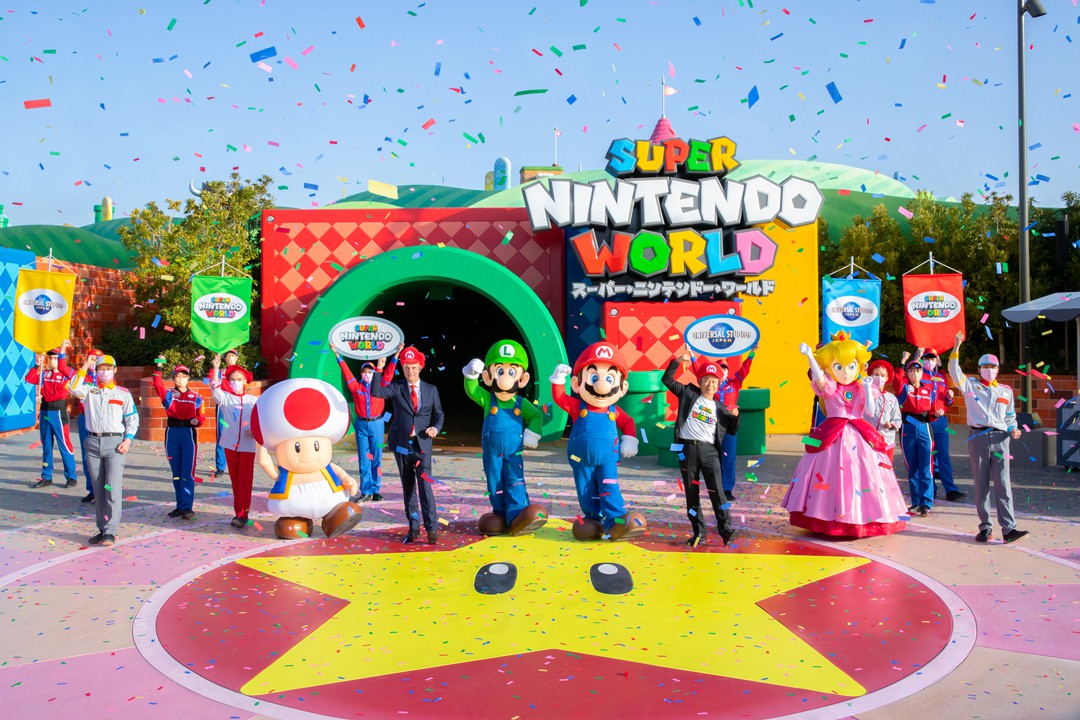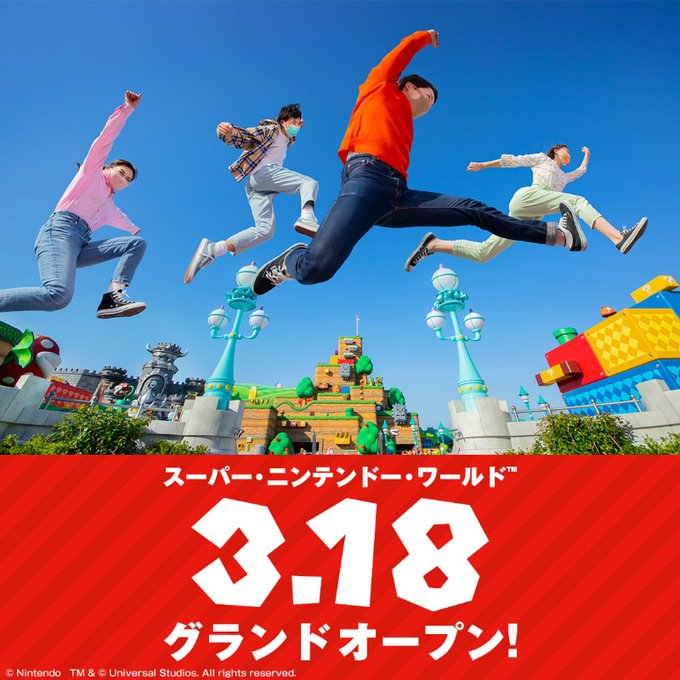 After a delay due to the COVID-19 pandemic, an opening date for Super Nintendo World in Japan has finally been set. Patrons will be able to enter the park as of March 18th, and can enjoy a plethora of attractions, including Mario Kart: Koopa's Challenge, Yoshi's Adventure, interactive elements, the Power-Up Band, restaurants, and more. Merchandise will also be available for purchase at the various shops.
For more information and updates on the park, check the website here.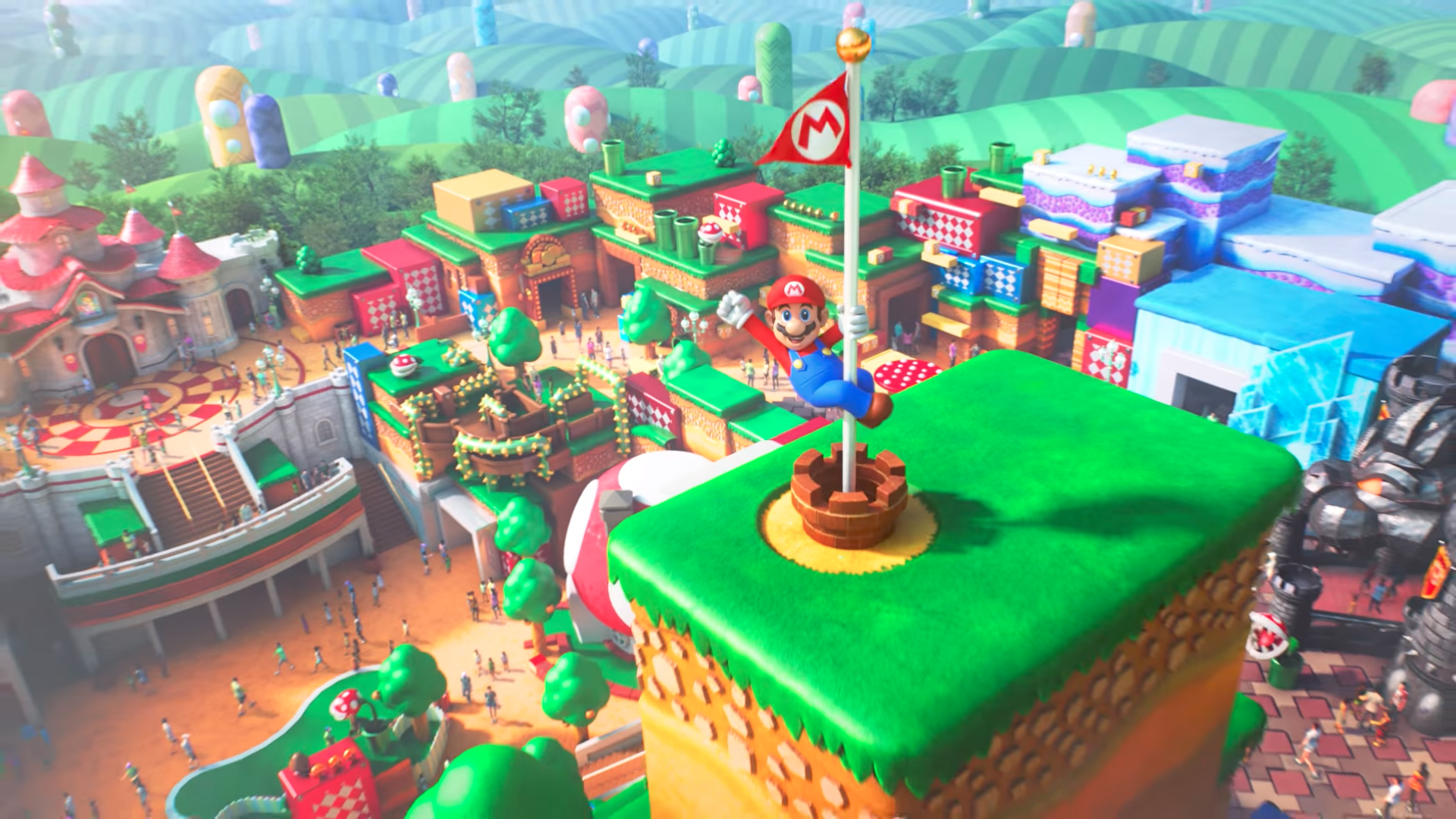 Super Nintendo World's opening in Orlando, Florida is a few years off following delays from the coronavirus pandemic. Epic Universe will house the theme park, which now isn't expected to be ready until early 2025. That news comes directly from Orange County Mayor Jerry Demings.
According to Universal, construction has begun "immediately, but is expected to take several months before reaching full-speed as Universal re-staff for the project and reassembles it vendor and contractor teams."
Super Nintendo World will first debut at Universal Studios Japan. Its official opening has been delayed a few times due to the current pandemic.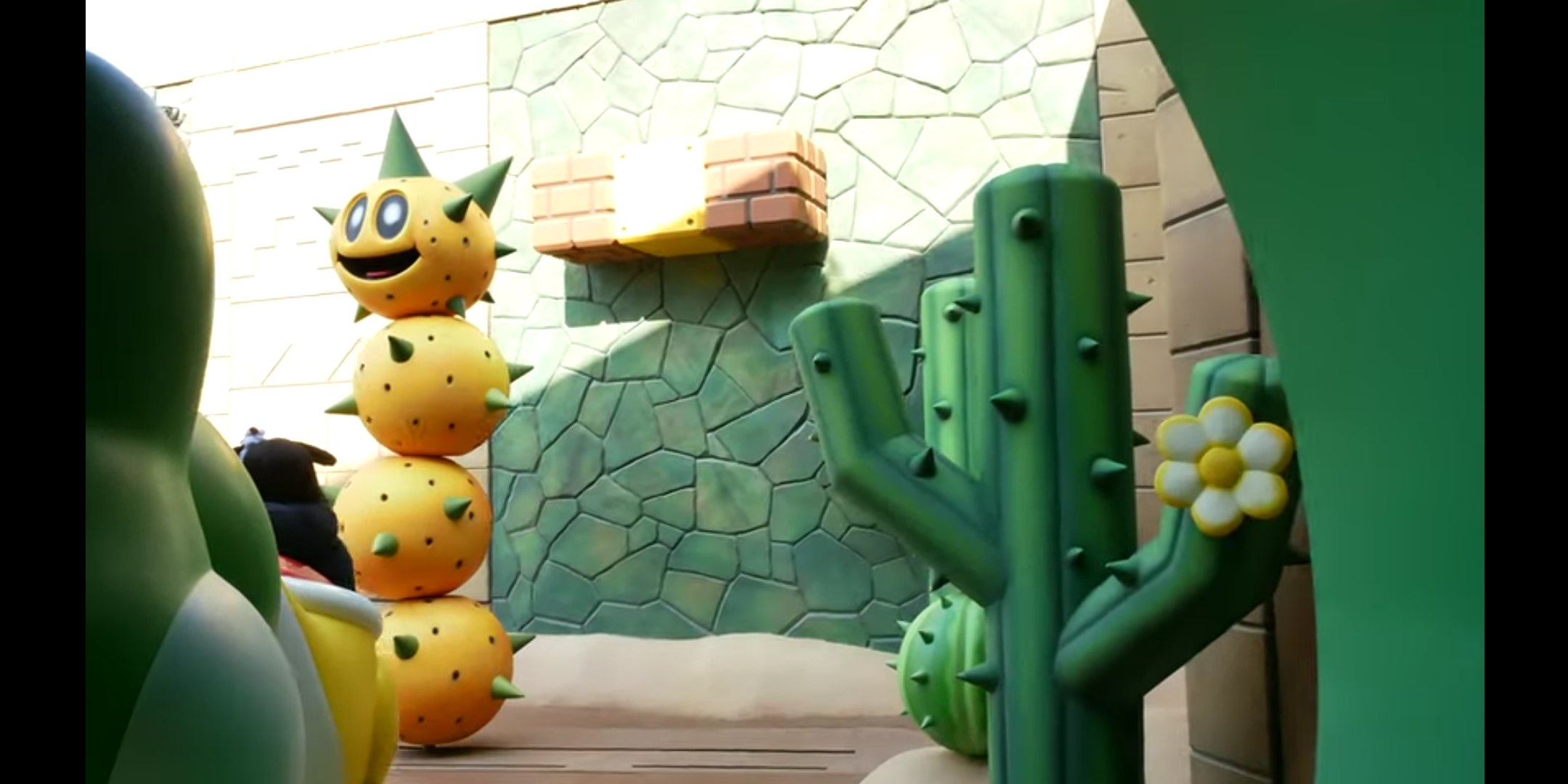 Super Nintendo World has all sorts of props relating to the Mario series. However, there's one asset that may have been built by using a fan mod as a reference.
Newer Super Mario Bros. Wii is a mod created without Nintendo's involvement. Fans developed the project with their own levels, bosses, music, and more. It also has original assets, including a particular type of cactus that has now been spotted at Super Nintendo World – flower and all.
The image included above is a photo taken at the theme park. For reference, here's what the cactus design looks like in Newer Super Mario Bros. Wii: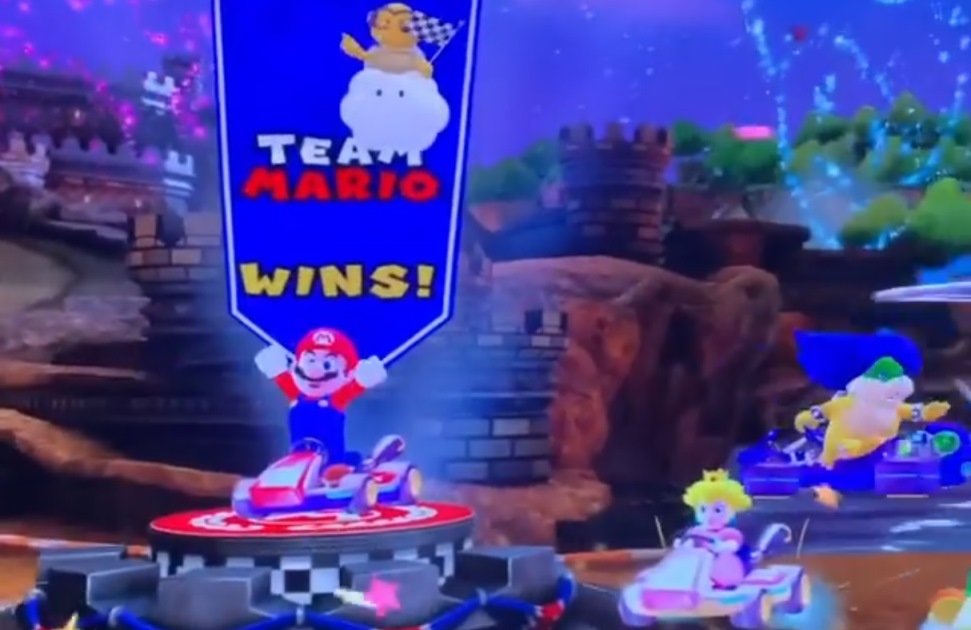 There are a number of different activities at Super Nintendo World, including the Mario Kart: Koopa's Challenge ride. The first video showing off the attraction has now emerged.
Here's the footage in full: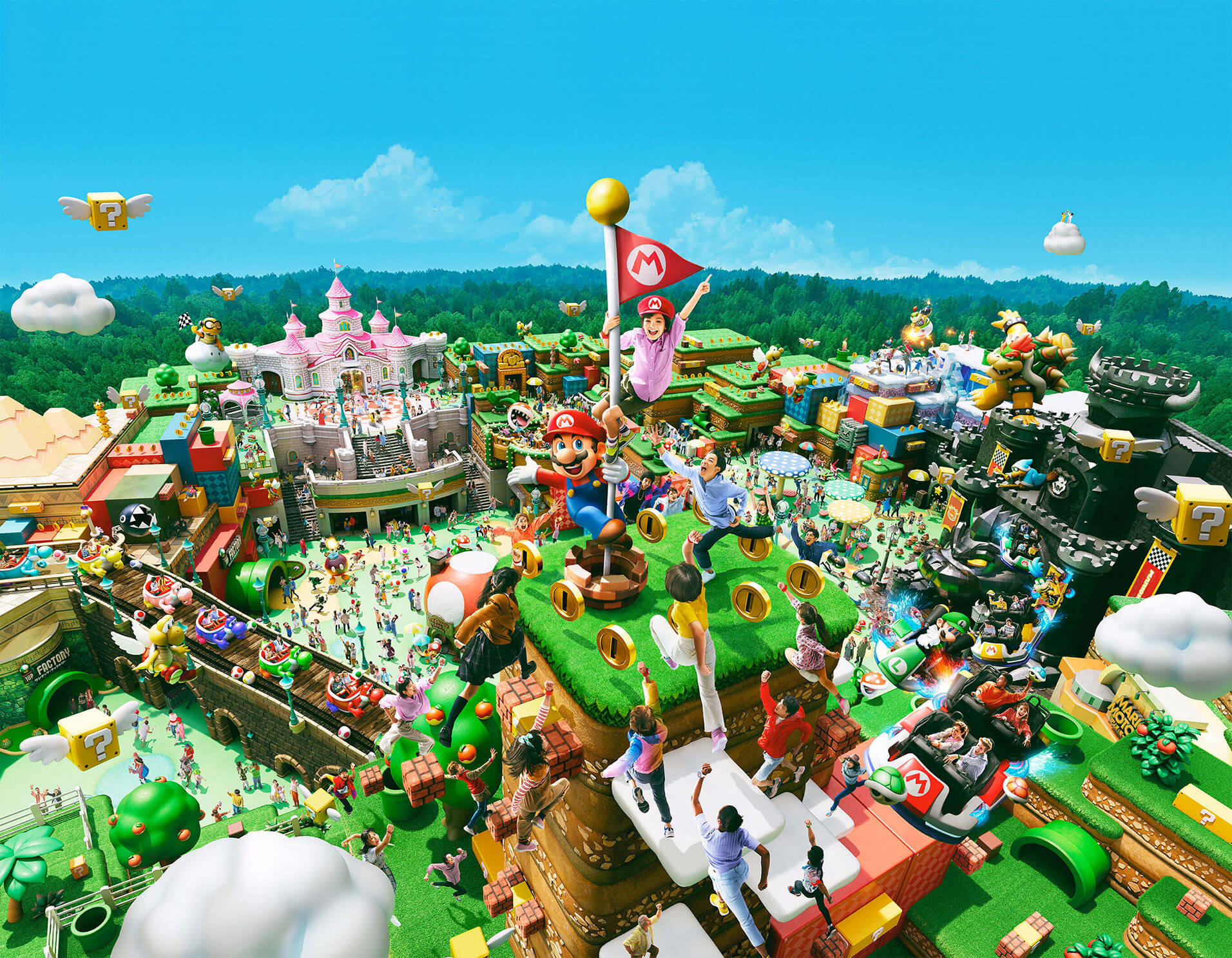 Super Nintendo World was scheduled to open to the public on February 4, 2021 in Osaka, Japan. However, according to a statement obtained by Bloomberg tech reporter Takashi Mochizuki on Twitter, that date has now been pushed back by Universal Studios Japan.
USJ announced it is postponing opening of Super Nintendo World from previoulsy-announced Feb. 4 due to ongoing Covid-19 situation. Sad, but right call. pic.twitter.com/jJg6B6vSLP

— Takashi Mochizuki (@6d6f636869) January 14, 2021
The apparent reason for this opening date change is the ongoing COVID-19 pandemic in Osaka.
A new opening date has not been set for Super Nintendo World at this time but expect more information on this soon.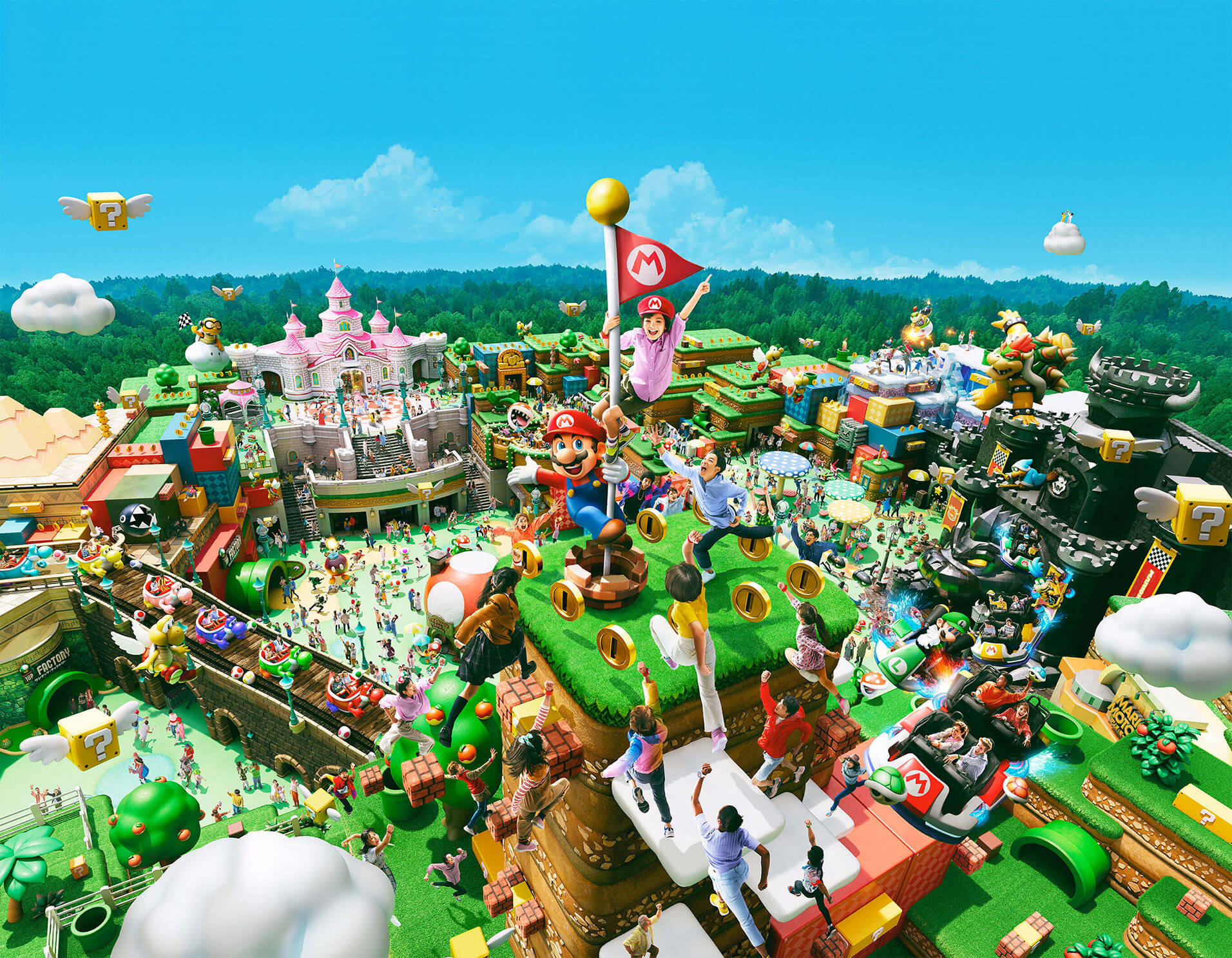 Nintendo has unveiled a new website for Super Nintendo World a month before the theme park's opening at Universal Studios Japan.
The website contains an overview of several attractions and park features, including Mario Kart: Koopa's Challenge, Yoshi's Adventure, interactive elements, the Power-Up Band, restaurants, and merchandise available for purchase.
You can visit the new website here.