Nintendo NY window broken amid protests in America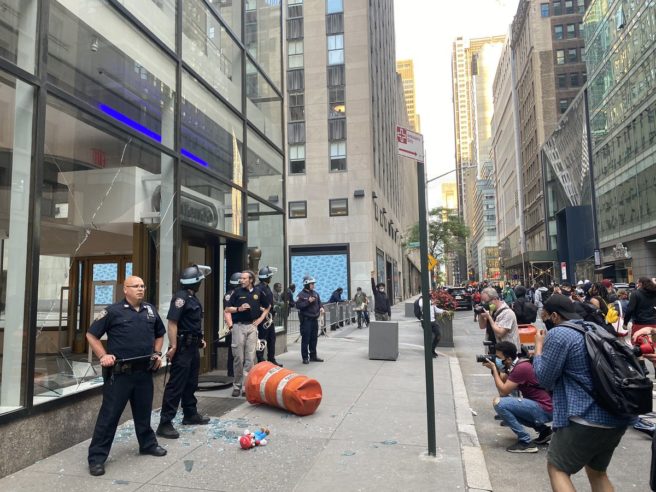 The United States is facing its fair share of turmoil at the moment. Protests have been ongoing since the end of last week and have continued today. While many protests have been peaceful, we've also seen property damage during these tough times.
Nintendo NY is one area that's been hit. A photo snapped by Rockefeller Center today shows that the store's front window has been smashed. Police have been on the scene, and have been spotted as they attempt to calm the situation.
Leave a Reply