Nintendo of America retweets news about Mega Man 30th anniversary live stream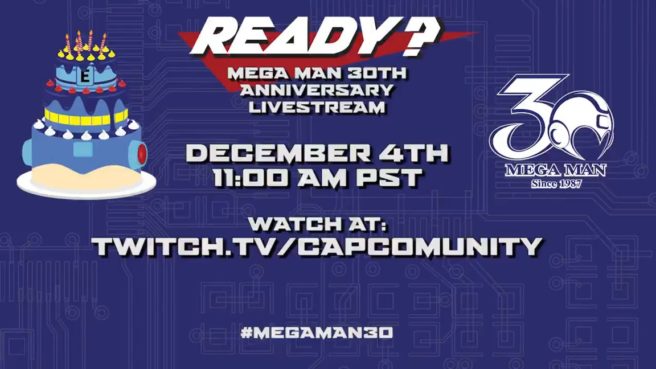 Capcom is hosting a special 30th anniversary stream for Mega Man on Monday. Right now, we don't know too much about it. Capcom has only said that it's something you "won't want to miss".
Making things more interesting, Nintendo of America retweeted the news about the upcoming live stream. Could the reveal of a new game be happening? A new compilation that would hopefully be on Switch? Or is Capcom just stringing everyone along and a new stuffed toy will be shown instead?
No matter what happens, we'll be there to watch over things in case anything is announced. Something game-related would be fantastic, but there are definitely no guarantees.
Leave a Reply