Nintendo on its magic and being creative, future of consoles, more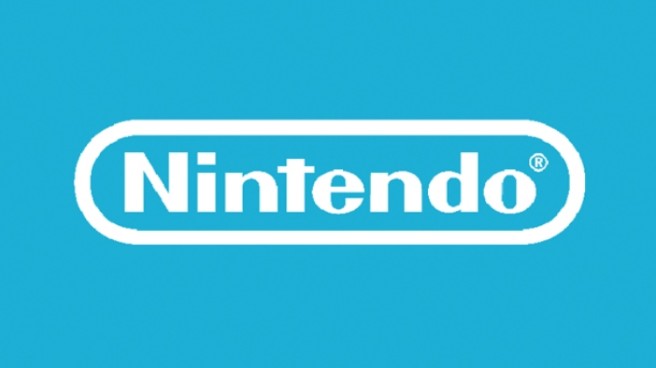 A little while back, Wirtschaftsforum interviewed Dr. Bernd Fakesch. Fakesch is the general manager of Nintendo D-A-CH (Germany – Austria – Switzerland). During the interview, Fakesch commented on Nintendo in general terms. He was asked about the company's magic (and how it applies to Switch), Nintendo's approach to being creative, and the future of consoles.
We've prepared a full translation of Wirtschaftsforum's interview. If you're interested in the topics that were discussed, continue no below.
Wirtschaftsforum: Dr. Fakesch, Nintendo is one of the pioneers of the video game console and, after several ups and owns, revolutionized the gaming market with the Wii. Now your newest product, the Nintendo Switch, has conquered the market. Can you explain the magic of Nintendo?
Dr. Bernd Fakesch: I think this magic is a combination of experience and the company's philosophy. Nintendo has been making toys for nearly 130 years and has been on the forefront of the gaming industry since its beginning as well. Long before the Nintendo Switch and the Wii, we were setting industry standards with the Nintendo Entertainment System, the Game Boy and the games that were released for these systems – and we managed to capture the hearts of consumers. Thanks to years of experience, being able to create fun gaming moments is practically in the DNA of our hardware and software developers.
This is enhanced by our company philosophy, which puts a special focus on the player. Our developers always start with a certain gameplay concept. They evaluate what a new game or a new console needs to be capable of to ensure that it's as fun as it can possibly be in order to make the player smile. Only then do we think about the technical details that are necessary to realize this, and which of our characters would be a good fit. This often produces unconventional and surprising results.
This is also how the Nintendo Switch was developed, the first home console that can be played on the go thanks to its integrated display, even when you're not near a TV. The best example for the kind of unconventional thinking that's common at Nintendo might be Super Mario though. He's kind of an anti-hero, a blue-collar worker who's capable, but is essentially the antithesis of the conventional superhero – but he's nonetheless had great success for over 30 years, whether it's with racing, sports or saving princesses. There are a whole bunch of other unique characters and franchises like The Legend of Zelda, Animal Crossing, Yoshi and Splatoon which embody this idea of fun – and this certain kind of Nintendo magic.
Wirtschaftsforum: Your industry is driven by innovation. How is Nintendo managing to be constantly creative and how quickly are new projects realized?
Dr. Bernd Fakesch: As soon as a new console is on the market, development starts for the next console generation. The same is true for the games as well. In both cases, this can take several years since Nintendo values challenging, varied games – ideally multiplayer games – which our fans can enjoy for a long time.
Maybe one advantage that Nintendo has comes from a specific aspect of Japanese culture. In Shintoism, even inanimate objects can have a soul, which is why they need to be made and treated with care. This can be seen in traditional Japanese craftsmanship, but also in the production of tech like video game consoles. This perfectionism is definitely one of the reasons why Nintendo games are so immediately accessible and intuitive.
Wirtschaftsforum: An increasing digitalization is becoming kind of inevitable. Will consoles be capable of more than just playing games in the future?
Dr. Bernd Fakesch: Nintendo consoles have always been capable of more than just playing games. For example, the Game Boy could be connected to a printer and the GameCube had online capabilities. Ever since the Wii and Nintendo 3DS, it's been possible with our consoles to browse the internet, watch videos, go shopping, communicate with others and much more. There's also software that teaches cooking, drawing tools and software that allows you to read classical literature on the screen of the Nintendo DSi.
However, our focus definitely still lies on delivering fun gameplay experiences. Nintendo consoles and games are developed first and foremost for one purpose: to make the player smile. We're convinced that pure gaming consoles can achieve this better than other devices for which gaming is just one function among many. This will likely be the case for the foreseeable future. Now, what will game consoles be capable of in the future? The sky is the limit if you consider the possibilities of Virtual Reality and Augmented Reality. Let's wait and see.
Wirtschaftsforum: You're the author of a book about leadership via employee participation. How exactly are you enacting this method in your position as General Manager of Nintendo?
Dr. Bernd Fakesch: Right. "Führung durch Mitarbeiterbeteiligung" ("leadership via employee participation") is the title of my dissertation, which was published in 1991. The kind of company management described there and the kind that I'm also putting into practice here at Nintendo Germany is characterized by co-operative leadership and flat hierarchy. I simply rely on the expertise and the ability to act independently of our employees. This speeds up processes and makes them more flexible and more productive. This would not be the case if one person at the top were to make every single decision himself. Especially in our industry, quickness and flexibility are key.
This can only be implemented in a company that has a positive, trusting office climate. For example, you need a certain kind of error culture. People only show motivation and initiative if the joy of succeeding is greater than the fear of failing. Generally, companies that involve their employees are more successful than those with rigid hierarchies.
Wirtschaftsforum: Finally, a personal question: what game do you currently enjoy playing in your free time?
Dr. Bernd Fakesch: At the moment that's definitely Mario Kart 8 Deluxe for Nintendo Switch. This tumultuous cart racing game allows for races with up to 8 players at the same time. Varying levels of skill can be adjusted thanks to several tools like smart steering or auto acceleration. This makes Mario Kart the ideal game to play with family and friends.
My wife and my kids are currently enjoying another new game for Nintendo Switch: ARMS, a strategic kind of boxing game that uses motion controls. You control your character by holding a controller, a Joy-Con, in each hand and swinging them like boxing gloves. What's interesting is that you can give each character a different set of Arms which all have their strengths and weaknesses. This means that strategic thinking is important, in addition to quick reactions and accuracy. I think that ARMS is a good example of the way Nintendo can put a new and exciting spin on an established idea. Even in the boxing ring, magic can happen.
Thanks to Uwe for the tip and our own Matt for the native translation.
Leave a Reply