Nintendo on the rise of digital sales, Smash Bros. Ultimate Fighters Pass made "huge contribution"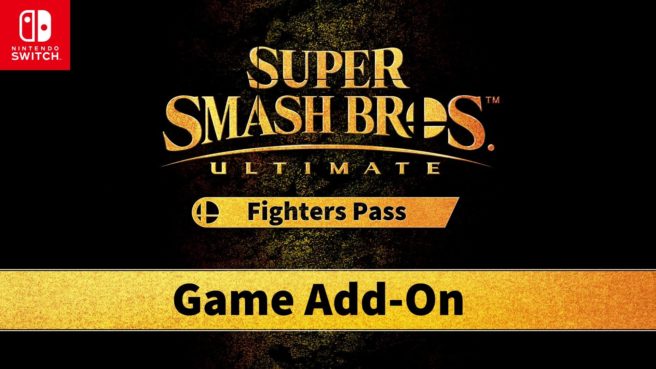 As noted during Nintendo's latest financial results, the company's digital sales continue to rise. Those sales went up even further this past fiscal year, which prompted one attendee during the Q&A session of the Big N's investor briefing to ask about any specific changes to the numbers.
Nintendo president Shuntaro Furukawa pointed out a few things. For one thing, gamers are continuing to be interested in owning titles digitally as opposed to physically. Additionally, sales growth of download-only software is increasing, add-on content sales are up, and revenue is coming in from Nintendo Switch Online. Furukawa also highlighted the Fighters Pass for Super Smash Bros. Ultimate, which "has made a huge contribution."
Furukawa said:
Digital sales have continued to grow even since entering the current fiscal year. One major factor is the increasing number of consumers who opt to purchase the downloadable versions of packaged software. In our view, this is less because of any specific measures on our part, and more because consumers themselves appreciate the convenience of purchasing download versions. We also think the fact that the titles released over the summer are popular among consumers who prefer to purchase download versions played a part.

These are not the only reasons that digital sales are growing, however. There are three other major factors. First is the sales growth of download-only software. The lineup of indie titles and other games that are not available as packaged software is becoming more robust, and sales of these titles are growing. Second, sales of add-on content have also been growing. Up until the previous fiscal year, the main contributors were add-on content for The Legend of Zelda: Breath of the Wild and Splatoon 2, but this fiscal year the Fighter Pass for Super Smash Bros. Ultimate has made a huge contribution. Lastly, there is the revenue from Nintendo Switch Online, which started service in September of last year. For the most part, revenue from this service was not included in the same period of the last fiscal year. The contributions from these three elements have grown in a balanced way, leading to the present situation of overall growth in digital sales. We would like to maintain this trend through the holiday season and beyond, but given that many consumers opt to purchase the packaged versions of software during the holiday season, I do not expect the ratio of digital sales for this fiscal year to continue rising. We will continue to appeal the convenience of digital content to consumers, and work to promote sales of download-only software titles and add-on content.
Leave a Reply