Nintendo PR representatve hosting tomorrow's Japanese Nintendo Direct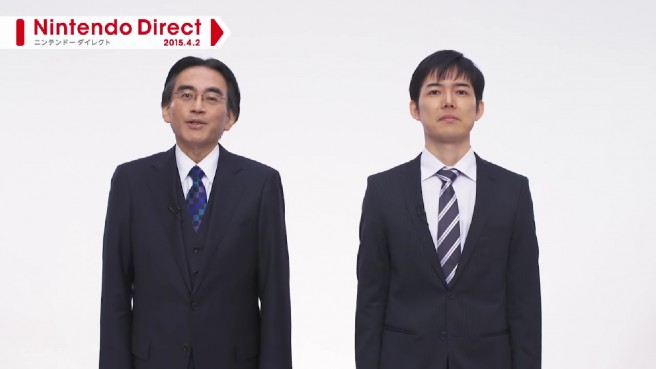 Tomorrow's Japanese Nintendo Direct won't be delivered by company president Satoru Iwata. Instead, it's being hosted by Mr. Morimoto, who is a part of the PR team.
Morimoto was originally introduced during the April 2015 Nintendo Direct. He's the man standing next to Iwata in the image above.
The new Nintendo Direct will take place at 6 AM ET / 3 AM PT. Before it goes live, we'll have a stream on the site.
Leave a Reply