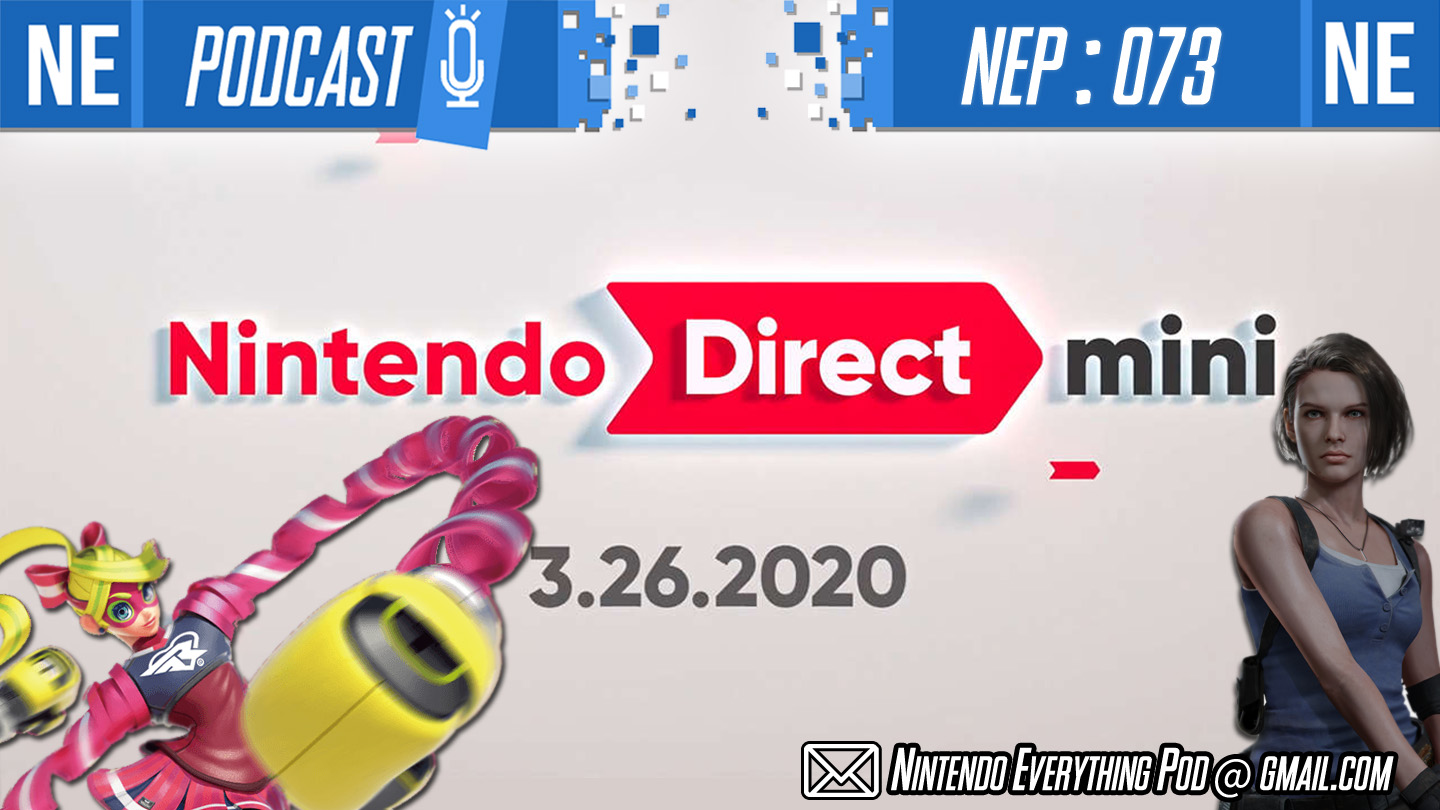 Hello my mini listeners! This week on the Nintendo Everything Podcast, we celebrate a drop of water in a desert with the Nintendo Direct Mini! Xenoblade, Bravely Default II demo, ARMS in Smash, Good Job!—there were a lot of highlights. And just before then, we've got more on why Animal Crossing is the perfect answer to social distancing. If you were ever curious what the first week of New Horizons is like, Mary's got you covered. Galen also shares the tragic backstory he's role-playing his Animal Crossing villager with. And the gang discusses a double dose of horror-action with the Resident Evil 3 demo and The Evil Within 2.
If you're enjoying NEP, please share us with a new listener and/or give us a 5 star review on Apple Podcasts. It's the best way to support us, and gets us exposed to new listeners through algorithms. We would greatly appreciate your help! Thank you for listening!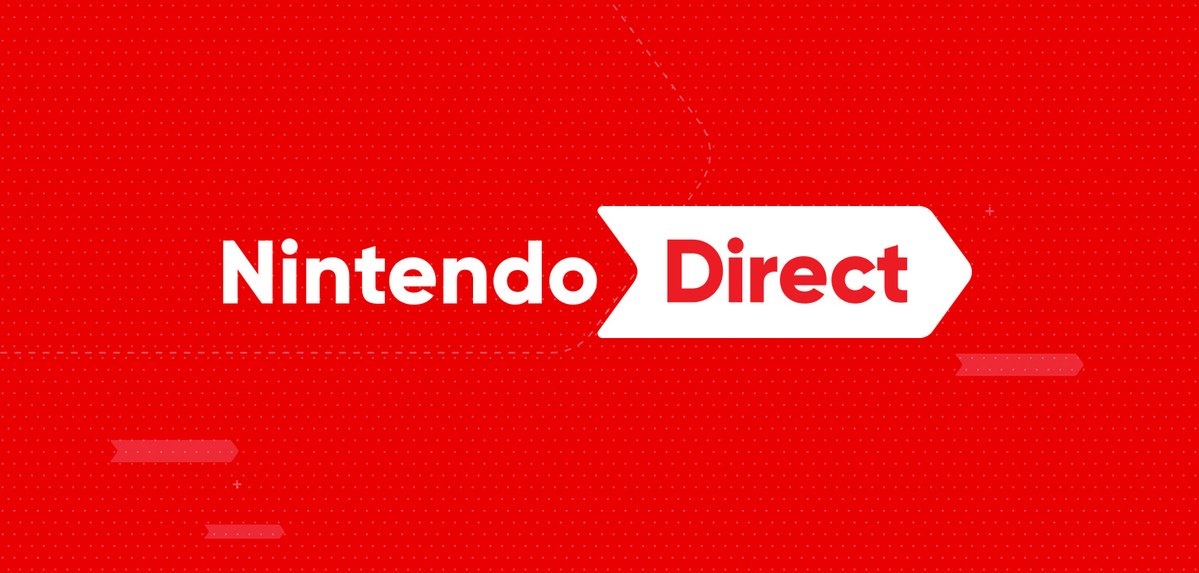 Update: VentureBeat has updated its article, and says that an Indie World presentation "is likely happening March 18, and then Nintendo Direct will happen March 26."
---
Original: We haven't seen a general Nintendo Direct in more than half a year, so the anticipation for a new broadcast is at an all time high. Adding to that is the uncertainty behind Nintendo's 2020 lineup, as Xenoblade Chronicles: Definitive Edition is one of the company's few games confirmed for this year – and we still don't have an exact release date.
It's only a matter of time before we see the next Nintendo Direct, but VentureBeat claims to have some information as to when it will debut. The site is reporting that Nintendo is "in the final stages of putting the video presentation together," which could air "in the next two weeks with a penciled-in date of March 18 or March 19." That's based on some information VentureBeat has received and other indicators such as YouTube playlists being updated.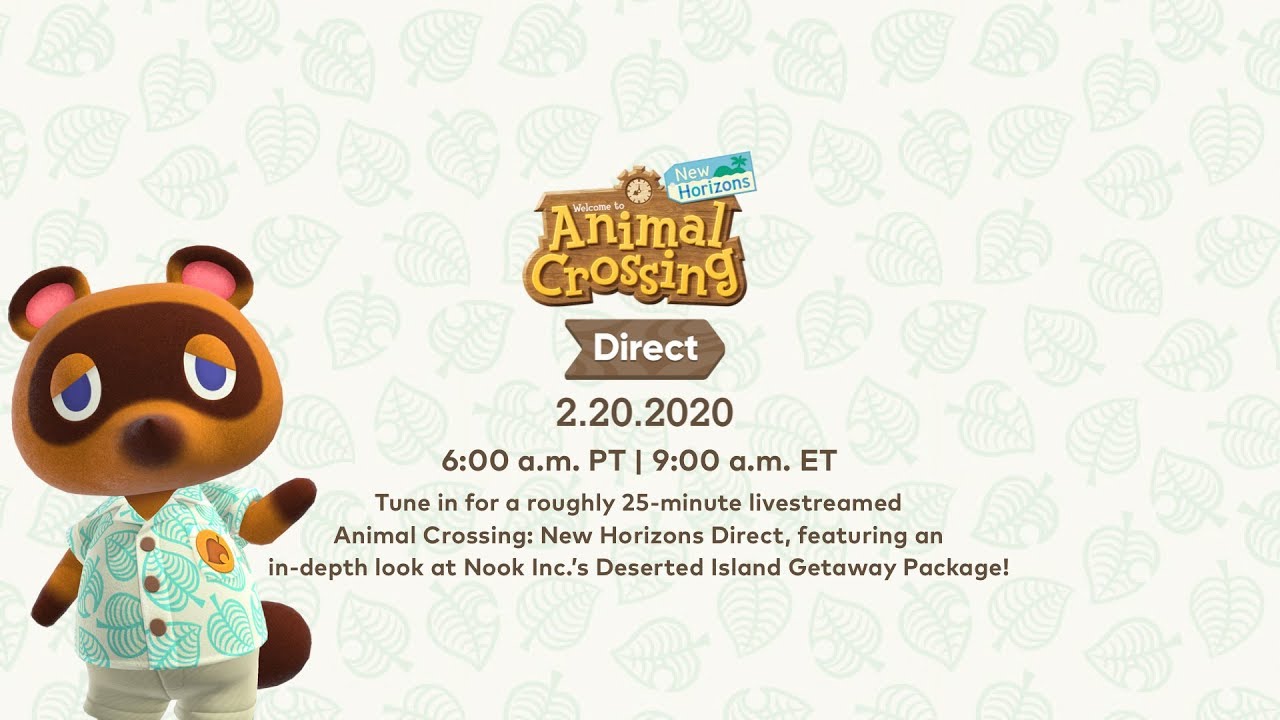 Nintendo has put out an announcement recapping all of the news from the Animal Crossing: New Horizons Direct. We have that below, along with the full presentation for those that missed it.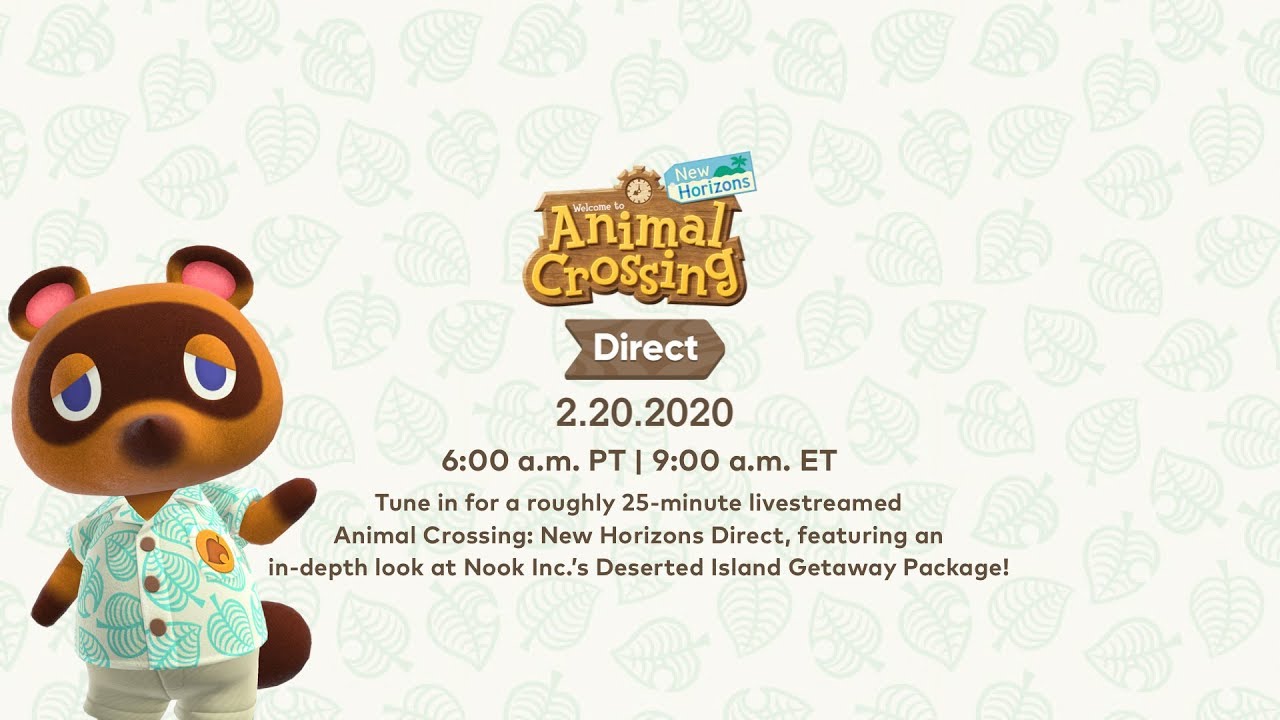 Nintendo is gearing up for its latest Nintendo Direct, this time focusing entirely on Animal Crossing: New Horizons. The 25-minute presentation will cover the Switch game in detail.
You can watch the Nintendo Direct as it happens below, which is set to start at 6 AM PT / 9 AM ET / 2 PM in the UK / 3 PM in Europe. We'll report back with any notable news during and after the broadcast ends.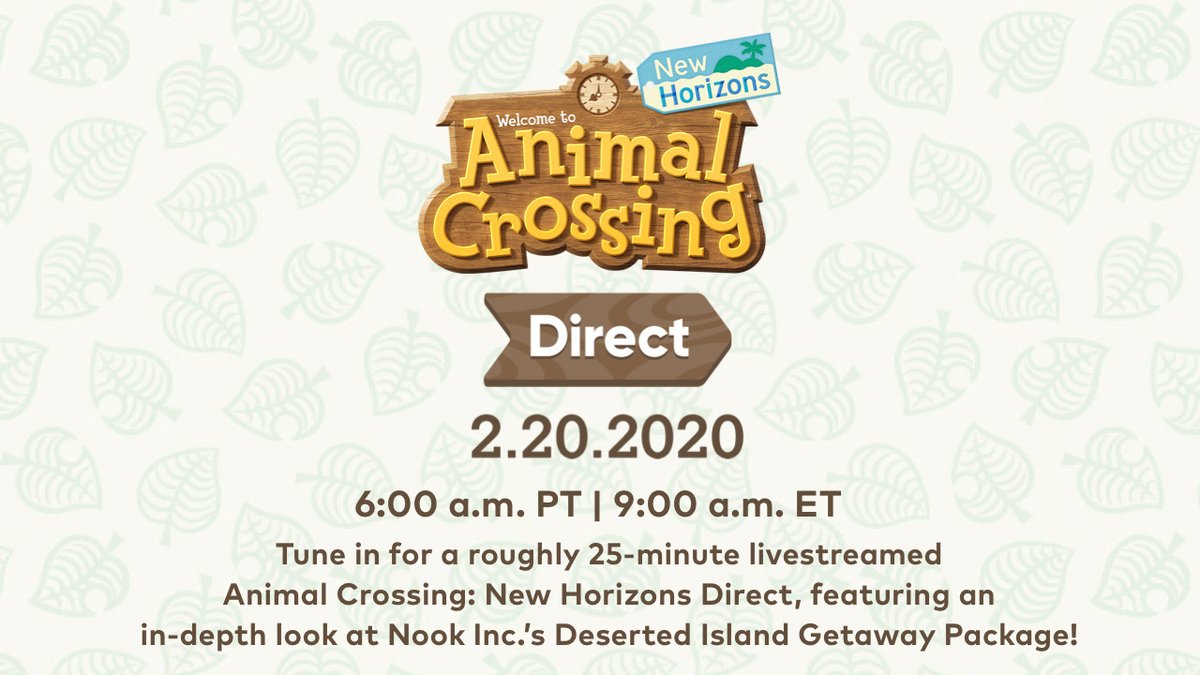 Nintendo will host a new Animal Crossing Direct on February 20, the company has announced. It will feature roughly 25 minutes of information about Animal Crossing: New Horizons.
The presentation will go live at the following times: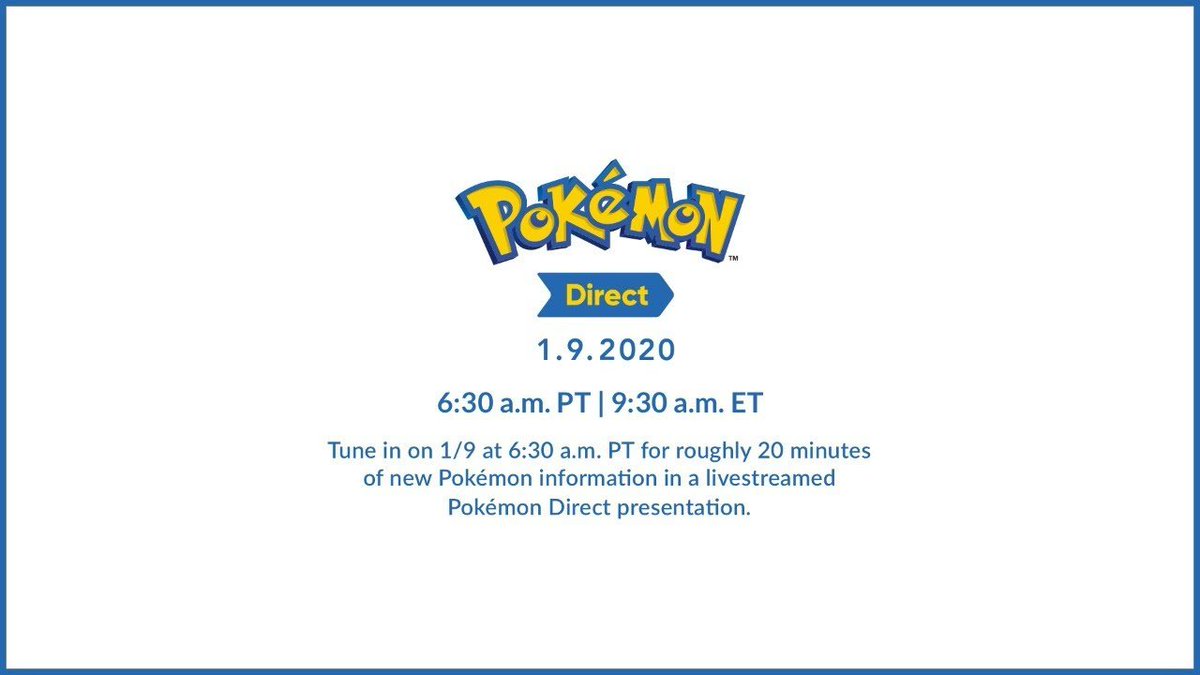 For those that missed any portion of today's Pokemon Direct, the full presentation has now been posted online. We've included it below.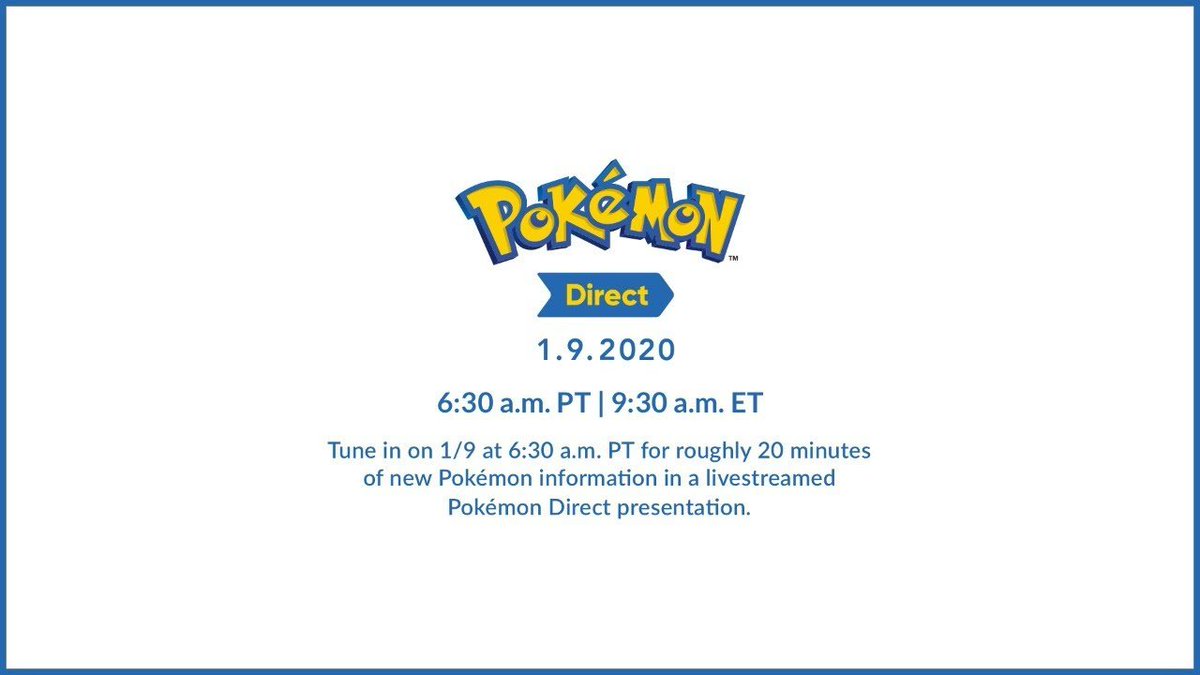 The first Nintendo Direct of 2020 is dedicated to Pokemon, and the festivities will be kicking off soon. Today's Pokemon Direct goes live at 6:30 AM PT / 9:30 AM ET / 2:30 PM in the UK / 3:30 PM in Europe. It will last roughly 20 minutes.
You can watch the Pokemon Direct as it happens below. We'll be adding news to the site throughout the presentation, and you can expect more coverage once it ends.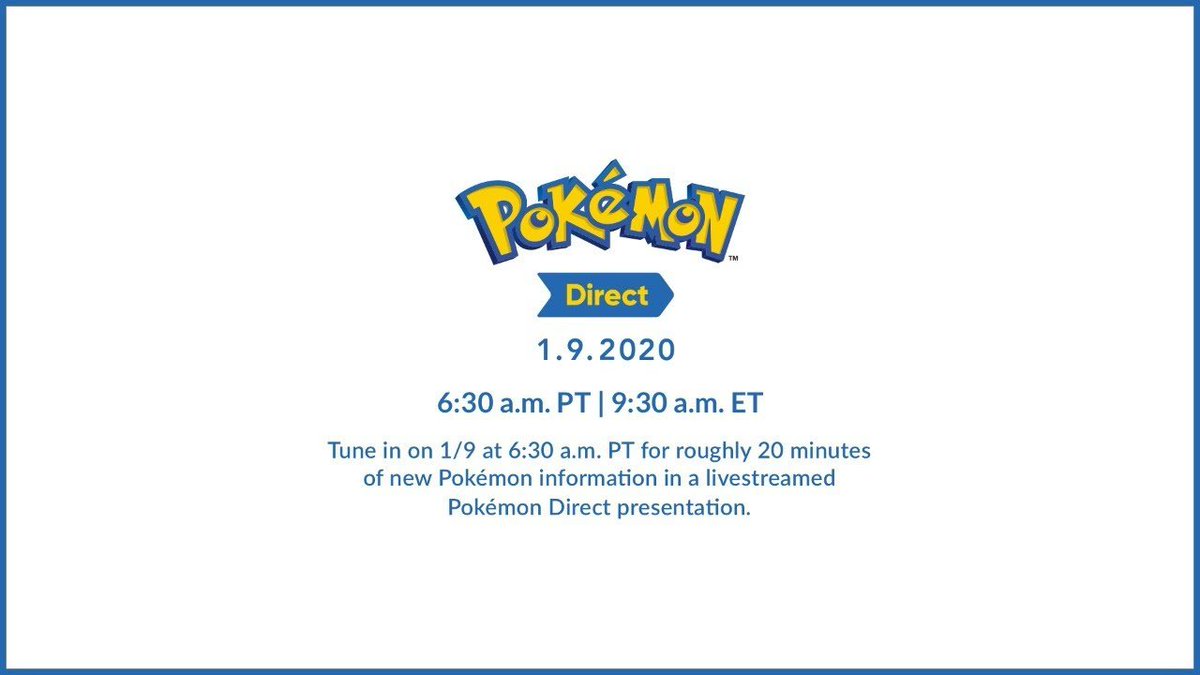 Nintendo was expected to kick off 2020 with a Nintendo Direct, but perhaps not one specifically focused on Pokemon. Yet that's what we're getting on Thursday. Nintendo has been coy on what exactly we'll be seeing, though we may have a better idea about plans for the presentation.
A German press release for this week's Pokemon Direct mentions Pokemon Sword/Shield in its headline. Specifically, the broadcast will apparently have new details regarding those Switch games.
The new Pokemon Direct airs on January 9. If Pokemon Sword and Pokemon Shield are present, they probably won't be the only games discussed.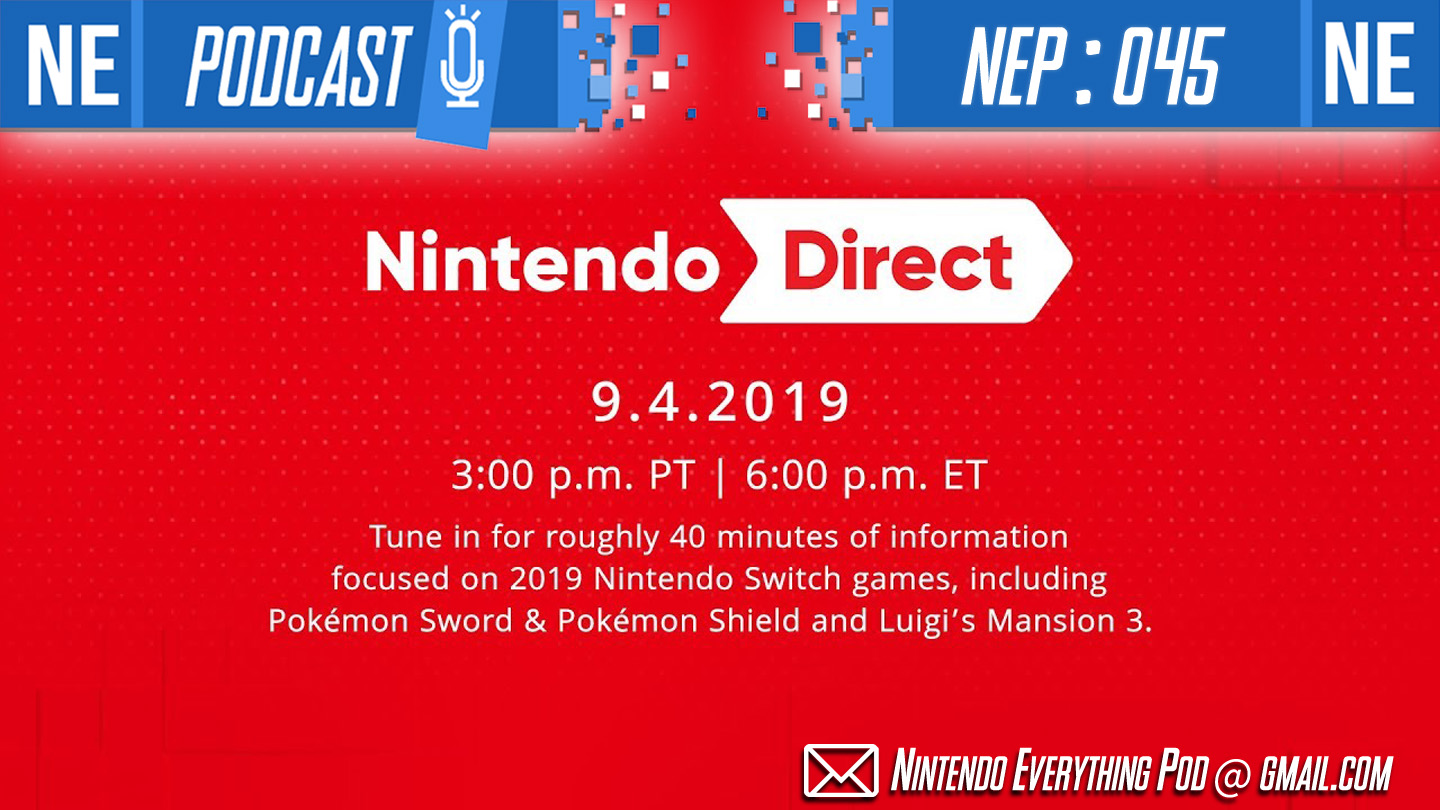 Hello, my DLC fighters! In today's episode of NEP, we're in Tokyo for upcoming Tokyo Game Show. Please excuse the audio quality as we gush about the Nintendo Direct that slayed us. Destiny is the Animal Crossing of Shlooters, Overwatch.Tokyo Mirage Sessions #FE, new Kirby, Pokemon curry and new designs that are dumb- we love them. SNES games on Switch finally. And Animal Crossing is the cyberpunk of non-binary accessibility options. And Oni goes wild for Xenoblade. And so much more.
If you're enjoying NEP, please consider giving us a 5 star review on Apple Podcasts, aka new iTunes. It's incredibly helpful in getting us exposed to new listeners through algorithms, so we would greatly appreciate your help. Thank you for listening!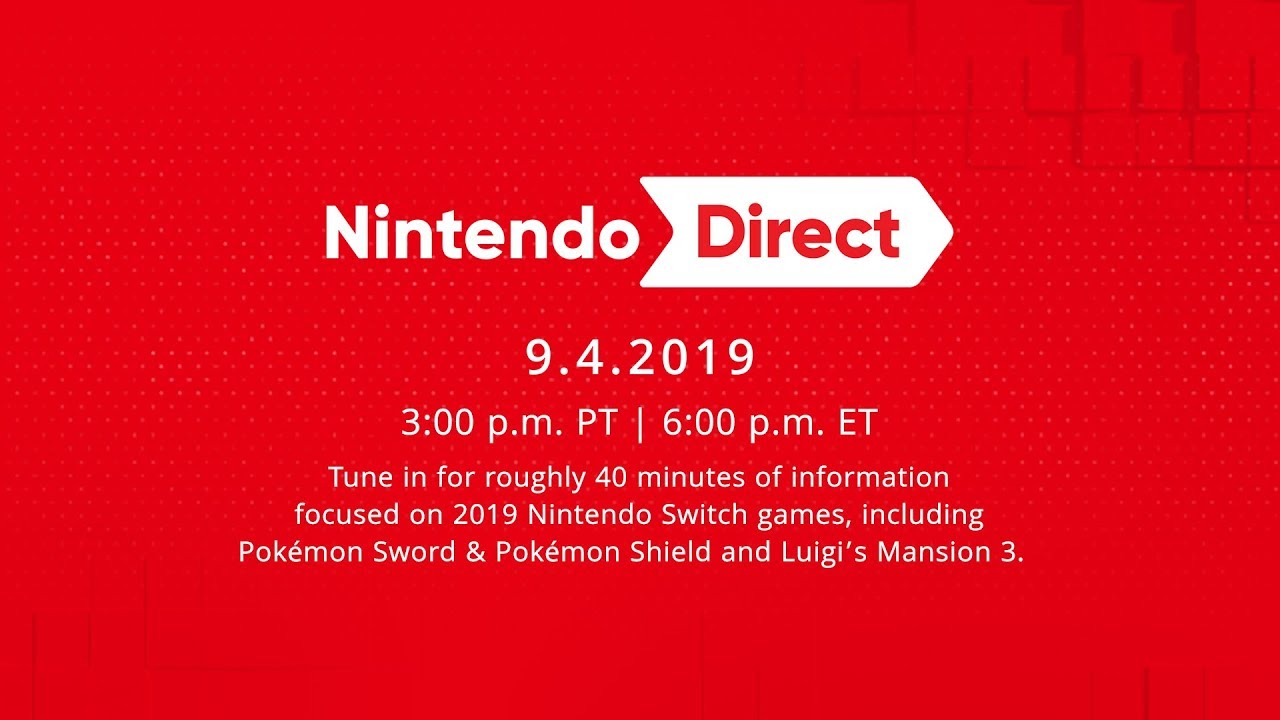 Today's Nintendo Direct will be starting in an hour from now. Nintendo will be kicking off the broadcast at 3 PM PT / 6 PM ET / 11 PM in the UK / 12 AM in Europe.
As previously mentioned, the Nintendo Direct will focus in 2019 games. Expect to hear more about Pokemon Sword/Shield, Luigi's Mansion 3, and many more games.
You can watch the Nintendo Direct as it happens below. We'll also have a live blog going past the break. Finally, new posts will be added to the site throughout and after the presentation.