Nintendo president says Mario Kart Tour is off to a good start, looking to make it an appealing long-term app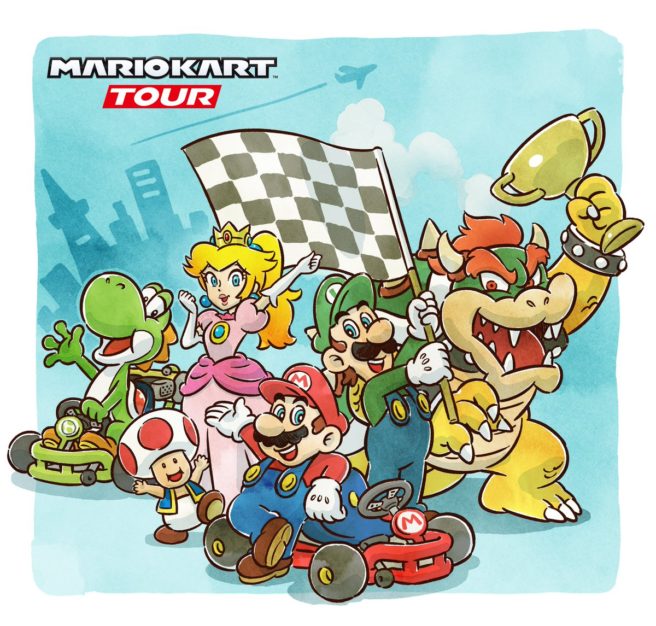 As far as downloads go, there's no question that Mario Kart Tour is performing well. At the end of October, we heard that it was around 130 million downloads worldwide.
According to Nintendo president Shuntaro Furukawa, the game is off to a good start – and that includes earnings. He also highlighted the importance of making it an appealing app in the long-term with various mechanics and upcoming multiplayer functionality.
Furukawa noted:
I think that Mario Kart Tour has gotten off to a very good start, even compared to our previous mobile applications. The biggest goal of our mobile business is to deliver Nintendo characters and games to consumers all over the world using the hundreds of millions of smart devices in operation. Continuing on from Super Mario Run, which more than 300 million consumers are enjoying, I think we can expect remarkable results with Mario Kart Tour.

Earnings are also off to a good start. In addition to randomized items, we have created opportunities to generate revenue such as the Gold Pass subscription to meet the various needs of consumers, allowing them to enjoy the game. By including these mechanics and multiplayer functionality, we want to make it an attractive application that will be enjoyed by consumers in the long-term.

In the mobile business, we intend to focus first on ensuring Mario Kart Tour is managed to its full potential. We're also building long-term relationships with fans via our other applications, and plan to continue to improve and steadily manage these applications. And with that as a base, we will continue to propose new ideas and develop our mobile business. I cannot say anything new at this time about our future smart-device application plans.
Leave a Reply