Nintendo rep might be hinting at dual audio for Xenoblade Chronicles 2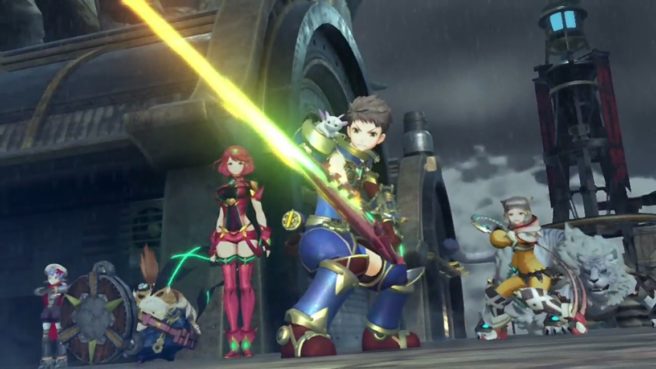 Dual audio may not be out of the question for Xenoblade Chronicles 2. Kaveh Moussaivan, product analyst at Nintendo of Europe, was asked about the possibility, while demoing the game for JVTV.
Moussaivan said the following:
"Sadly I can't comment on that question at the moment, but I'll simply ask you to stay tuned in the coming weeks, there'll be an announcement regarding this."
Kyrio, who looked into this for us, said that the translated sentence "sounds" more negative than it did in the video. Moussavian's tone was more reassuring, like "don't worry, there'll be an announcement" even though he's not allowed to say anything (probably in case Nintendo changes its mind). At the very least, it shows that Nintendo is aware of the demand.
Leading up to the launch of Fire Emblem Warriors, there was some uncertainty as to whether Nintendo would offer dual audio. The company ended up delivering on that front with a day one update so that players could choose between English and Japanese. Perhaps we'll see something with Xenoblade Chronicles 2.
A Nintendo Direct for Xenoblade Chronicles 2 will be held on Tuesday. Nintendo could choose to say something about dual audio there, but they also could hold off until we're closer to launch. Dual audio was confirmed for Fire Emblem Warriors just a few days before it was released.
Leave a Reply