Nintendo revealing a new way to play with Switch later today
Posted on January 17, 2018 by Joshua in News, Switch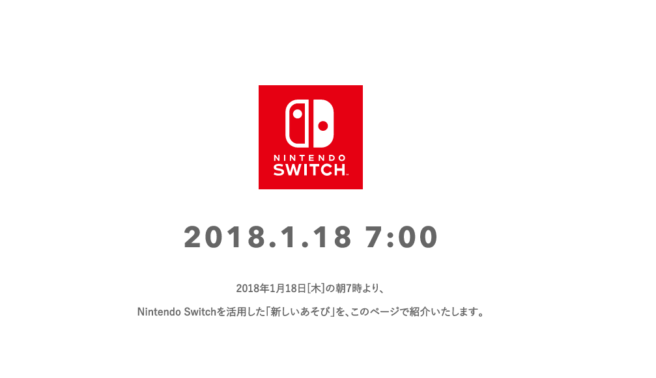 You can see here that Nintendo's Japanese website has posted something strange.
With the combined power of Google Translate and common sense, below is a translation of the page's message:
2018.1.18 7:00
On January 18, 2018 [Thursday] we will introduce "New play" using Nintendo Switch at 7:00 on this page.
This was cryptic indeed, until Nintendo UK threw their hats in too. They have a similar page, and it says the following:
10PM UK time
Tune in to discover a new interactive experience for Nintendo Switch that's specifically crafted for kids and those who are kids at heart.
It seems from the UK's message that news on the rumored Nintendo Direct is out of the picture. However, something is coming in the next twelve hours. Stay tuned, as we will keep you updated if more information arrives.
Leave a Reply