Nintendo shows off storyboard images from Super Mario Odyssey's opening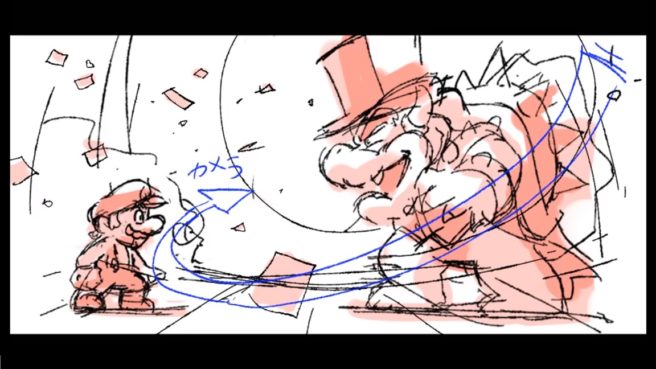 On the official Japanese Twitter account, Nintendo has provided a look at storyboard images from the opening cut-scene in Super Mario Odyssey. Here's a look:
おはようございます!
こちらはオープニングデモの絵コンテです。ゲームを印象づけるため、開始直後からマリオもクッパもアクション全開…!一気に物語が展開する構成にしているんです。 pic.twitter.com/G7FcqRIAoL

— スーパーマリオ オデッセイ (@mario_odysseyJP) May 6, 2018
With that opening, Nintendo was looking to leave a strong impression on players – hence why we see Mario and Bowser duking it out from the beginning. The story manages to get off to a fast start as a result.
Leave a Reply