Nintendo shows off the Tokotoko Mario toy from Super Nintendo World, comes in two versions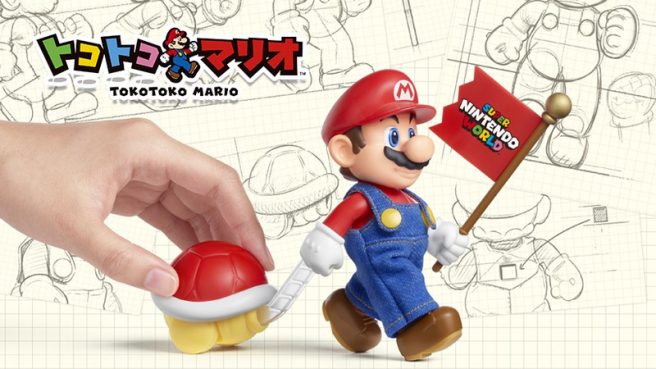 When Super Nintendo World opens in Japan, visitors will be able to stop by the 1-Up Factory. The area will house all sorts of merchandise, including some exclusive items. One of these products is the Tokotoko Mario toy.
We heard about this a bit during the Super Nintendo World Direct, but we now have a few more details and photos. The toy will be sold in two versions – with the Warp Pipe or Red Shell. You can pose Mario with the Warp Pipe bundle while the Red Shell version comes with a Super Nintendo World flag.
The Tokotoko Mario toy basically lets you simulate Mario walking by moving the character along. According to Shigeru Miyamoto, the team "paid close attention to his movements as they produced it." Nintendo says that the Red Shell makes it easier to have Mario walk, though you can even detach it to move him like you would with the other version of the toy.
Below are a few photos showing off Tokotoko Mario:
Tokotoko Mario will go on sale when Super Nintendo World opens at Universal Studios Japan on February 4, 2021.
Leave a Reply