Nintendo Switch Online adding Metroid Fusion next week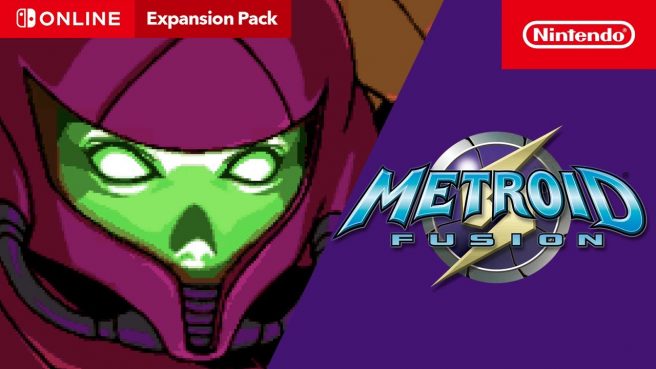 Metroid Fusion is coming to Nintendo Switch Online as the next Game Boy Advance game, Nintendo just announced. It will be available to all Expansion Pack tier members on March 8, 2023.
Metroid Fusion originally came out in 2002 – it actually arrived at the same time as Metroid Prime. It's the fourth entry in the 2D Metroid series.
Here's what to expect from the game:
In Metroid Fusion, interstellar bounty hunter Samus Aran is attacked by an X parasite while exploring the mysterious planet SR388. This organism is not only deadly, but it can mimic the abilities of any creature it infects – including Samus herself! Saved from the brink thanks to an infusion of Metroid DNA, the X parasite's only natural predator, she soon discovers that the parasite has spread to the research station orbiting SR388. Weakened and out of options, Samus must do whatever it takes to destroy the X threat before it's too late.

Embark on this critical mission alongside Samus and experience classic Metroid gameplay while exploring a massive research station teeming with hostile life forms. Collect power-ups – including favorites like Morph Ball and Screw Attack – uncover a multitude of secrets and experience the adventure that links Super Metroid™ to Metroid Dread. But be wary, because the dreadful SA-X, an unstoppable X parasite mimicking Samus, is on the loose … and it's coming for you.
Have a look at a trailer for Metroid Fusion on Nintendo Switch Online below.
More GBA titles are lined up for Nintendo Switch Online in the future. Other upcoming releases include Kirby & the Amazing Mirror, Fire Emblem, F-Zero: Maximum Velocity, and Golden Sun.
Leave a Reply