Nintendo Switch Online adds Splatoon 2 user icons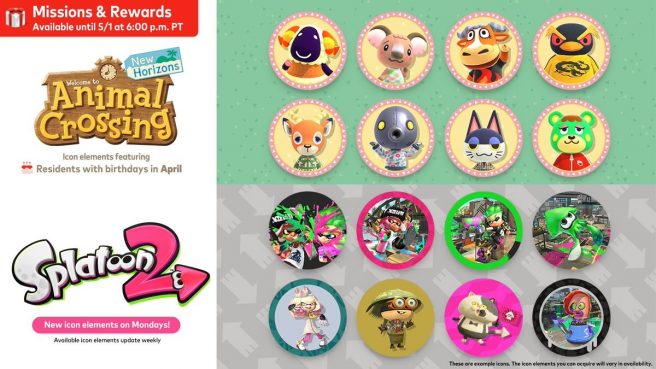 Now that the first Monday of April is here, Nintendo Switch Online members can spend points they've earned through My Nintendo on Splatoon 2 user icons.
The selection of Splatoon 2 designs will be refreshed each week throughout April. The first wave will be up until April 11. They include characters, layout of stages, and a variety of patterns.
Additionally, Nintendo has continued the tradition of offering Animal Crossing: New Horizons icons. Different Animal designs from the title will be available each month based on residents who have birthdays during that month. The current lineup for these Animal Crossing icons will be live until May 1.
Nintendo only started offering the user icons feature about a month ago. Throughout April, we saw a bunch of designs for Super Mario Odyssey. The selection just concluded with Lake Lamode.
Any Nintendo Switch Online member can redeem these icons if they have enough points. Prices tend to cost either 5 or 10 Platinum Points. Even if your Switch Online subscription runs out, you'll be able to keep the icons you pick up permanently.
Leave a Reply