Nintendo Switch Online N64 controller rumble officially confirmed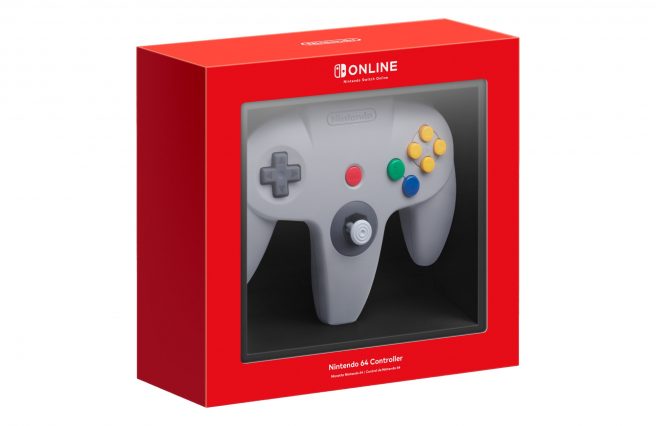 If you ever had any doubts about the new N64 controller for Nintendo Switch Online and its features, you'll be happy to know that rumble functionality has now been officially confirmed.
That news comes directly from Nintendo's store page for the product. In mentions that compatibles games will support rumble like Star Fox 64. Back in the day you would have needed a Rumble Pak, but that's obviously not the case here. Rumble will be built directly into the controller.
It goes without saying that the N64 controller for Nintendo Switch Online has replicated the original design. We've also seen that some extra buttons will be included.
For those planning on using the controller extensively, note that it comes with a rechargeable battery. Charging can be done with the USB A-C cable included with the product.
Nintendo Switch Online will be increasing its offerings when the Expansion Pack launches on October 25. It's a new tier of the service that includes access to N64 classics as well as SEGA Genesis games. Additionally, Nintendo will be providing access to the Happy Home Paradise DLC for Animal Crossing: New Horizons, which is typically a separate purchase.
We have more information about Nintendo Switch Online + Expansion Pass here, including information regarding the rumble-compatible N64 controller pre-orders.
Leave a Reply