Nintendo Switch Online N64 update out now (version 2.4.0)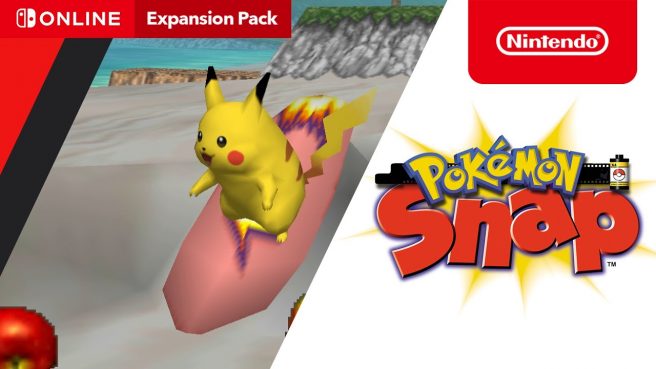 The N64 app For Nintendo Switch Online has once again been updated, now being brought up to version 2.4.0. It's main purpose is simply to add Pokemon Snap to the service, as the game released earlier today.
However, it is changing a few additional things under the hood. As per usual, no patch notes were issued for this update, but well-known dataminer OatmealDome was able to find the additional adjustments made to the software, which you can see for yourself below.
[NSO – Nintendo 64]

Version 2.4.0 is out.

– Pokémon Snap added. Since EU has 4 ROMs (one per language), they get 4 boxes on the selection screen.
– The text "The microphone cannot be used when holding the controller this way" was added. (Ported from Famicom NSO app??)
– Nintendo is starting to remove the comments from the config files, making it difficult to tell what was changed.
– A CPU hack was added to Star Fox 64.
– A CPU hack was added to Kirby 64.
– The AOT executable and PCB file for F-Zero X and Mario Golf were changed.
Overall it seems most adjustments made were relatively minor. The presence of a new message involving a microphone is interesting though, and could hint towards Nintendo expanding their line-up of Nintendo Switch Online N64 offerings with microphone-compatible games, such as "Hey You, Pikachu!".
Leave a Reply