Nintendo teases potential surprises for Treehouse Live stream at E3 2017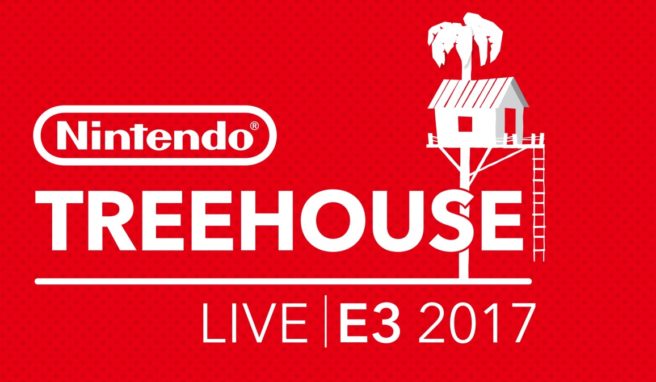 Earlier in the week, Nintendo provided official details about its E3 plans. Along with a video presentation, tournaments for ARMS and Splatoon 2 will be held. The usual Treehouse stream will be back as well.
Nintendo's presentation will no doubt be the highlight of E3. You may want to turn in to the Treehouse stream though, as it sounds like a few surprises could be in store.
Nintendo has the following on its E3 site:
"Stay tuned after the Nintendo Spotlight, as the experts from Treehouse play through upcoming games for Nintendo Switch and the Nintendo 3DS family of systems, show behind-the-scenes info, and maybe even share some surprises."
Nintendo's E3 had a different format last year, but there were a few suprises. Two games were unveiled during the stream for 3DS: Ever Oasis and Mario Party: Star Rush. On top of that, Rhythm Heaven Megamix launched on the 3DS eShop on the final day of the event. It sounds like Switch will be the primary focus during the presentation, so perhaps Nintendo will have some new games to announce and show during the Treehouse stream.
Thanks to Jake for the tip.
Leave a Reply