Nintendo's E3 2016 booth features a 24-minute day-night cycle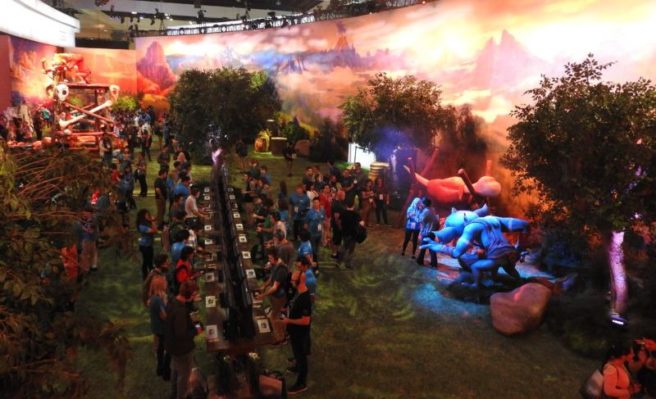 Nintendo went all out with its E3 2016 booth and representation of Zelda: Breath of the Wild. Believe it or not, the setup actually has a day-night cycle.
Nintendo says that the booth shifts from day to night continuously every 24 minutes. One minute represents an hour, of course. That's the same cycle from Ocarina of Time and other Zelda games.
Aside from the day-night cycle, the booth features moblins, chirping birds and ambient noises like a thunderstorm and crickets, statues, a theater with a screen that retracts into the ceiling to reveal a secret passageway, and even smell-o-vision for scents such as a musty aroma.
Leave a Reply