Nintendo's Game Awards nominations, Pokemon Scarlet/Violet issues and more | Nintendo Everything Refresh Ep. 033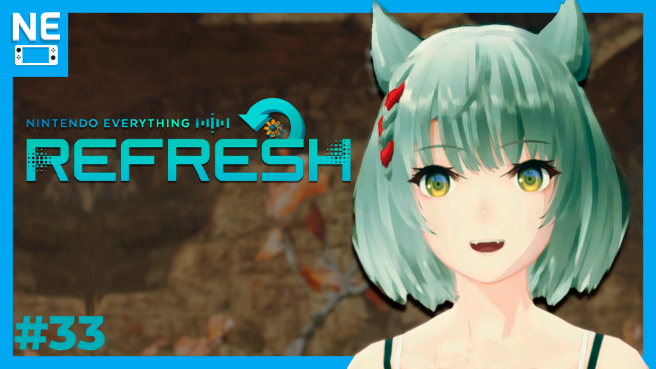 The Game Awards is only a few weeks away, and Nintendo has several games nominated for awards – including some surprises! In this week's episode, join your hosts Nick, Nicolas and Luiz as they break down all of Nintendo's nominees and the likelihood of them bringing home some recognition amidst some steep competition. They'll also discuss the troublesome launch of Pokémon Scarlet and Violet, a new archive of every Nintendo Power magazine issue ever printed, and more!
Our show is available on most major streaming platforms, including Spotify, Apple Podcasts, Google Podcasts, Amazon Music and Audible, or you can check out the video version on Youtube below.
Direct downloads are also available for free through our friends at ListenNotes. Have ideas or suggestions for the show, or want to submit a fan question or topic for a future episode? Let us know what you think – and thanks for listening!
➡ Inquiries/Fan Mail: [email protected]
➡ Visit the site: https://nintendoeverything.com
Episode Segments:
(00:00) | Intro
(02:39) | Nintendo's The Game Awards nominations
(20:31) | Splatoon 3 "Chill Season" announced
(29:04) | Fire Emblem Engage gets new story trailer
(32:41) | Nintendo Power archived online
(37:58) | Cooking Mama lawsuit
(41:23) | Bayonetta 4… announced?
(45:39) | Pokémon Scarlet/Violet's launch issues
(57:33) | Other recent releases
(01:03:48) | What have we been playing?
Hosts:
Nick Serpa: @ndserpa
Nicolas Shadday: @Dayshade1999
Dennis Gagliardotto: @LyonHart_
Luiz Estrella: @Luizestrella_
Leave a Reply