Nira out on Switch in October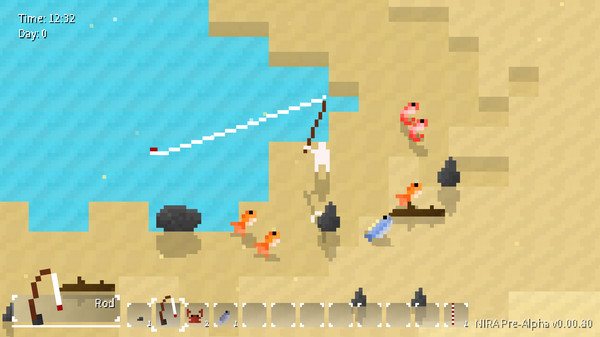 Nira, the sandbox survival adventure game from publisher Graffiti Games and developer Baseline Games, now has a release date. The two companies announced today that the launch is scheduled for October 14 on Switch.
Nira will have you venturing through procedurally generated islands to unravel the story of a mysterious Totem while trying to stay alive. The game offers fast-paced building, crafting, fighting, farming and quests. You'll be able to build a base, hunt, cook, battle ogres, make friends with a mysterious Totem, ride an alpaca, fly a plane, and more to survive.
In addition to the release date, Graffiti Games has outlined a number of features for Nira, including resource gathering that will let you craft tools, deadly weapons and armor sets, the ability to level up skills to unlock new weapons and recipes, building your fortress to defend yourself from enemies, planting and growing crops, hunting for food and cooking meals to heal, completing quests to level up your main character, exploring dungeons that teleport you to another world where you have to fight waves of enemies, building vehicles, taming and riding animals, and playing solo or with a friend in local co-op.
For a closer look at Nira, check out the trailer below.
Nira will cost $9.99 on the Switch eShop.
Source: Graffiti Games PR
Leave a Reply