No More Heroes 3 live stream announced for April 8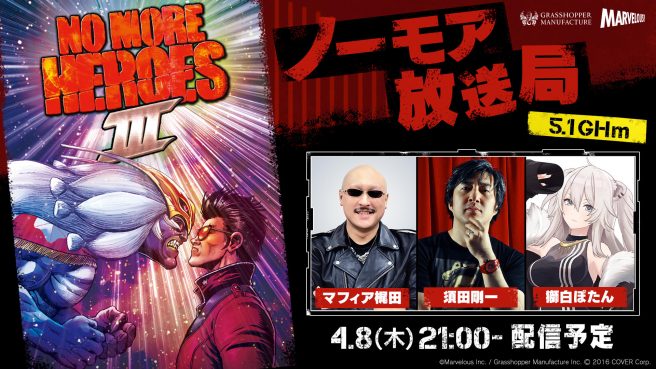 Ahead of its release later this year, No More Heroes 3 will be featured in an upcoming live stream from Marvelous. The company has announced plans to further highlight the title as well as look back on the series as a whole later this week.
The live stream will take place on April 8 at the following times:
– 5 AM PT
– 8 AM ET
– 1 PM in the UK
– 2 PM in Europe
You can watch the event as it happens below.
No More Heroes 3 launches for Switch on August 27.
Leave a Reply