No new race tracks in Mario Kart 8 Deluxe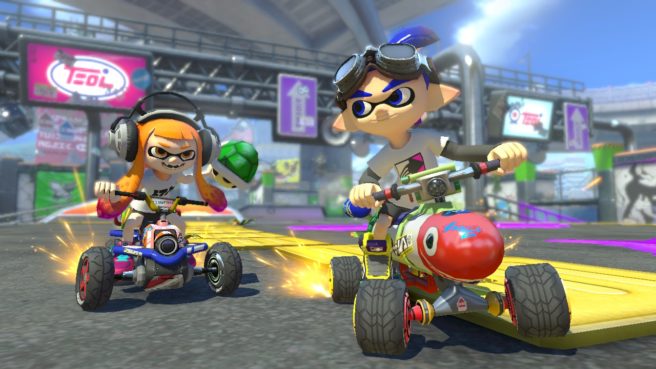 Mario Kart 8 Deluxe features additional content over the Wii U release. But those hoping that the game will include new race tracks will be disappointed to hear that the amount remains the same.
During a stage show at Nintendo Switch Experience 2017, Nintendo confirmed that Mario Kart 8 Deluxe contains 48 tracks. That's the same amount as the Wii U version (with the DLC courses included).
As far as what's new, Nintendo revamped Mario Kart 8's Battle Mode, and the game also features some new characters and vehicles. There's also a new Smart Steering feature to make driving and staying on the track easy for novice players, returning items from past entries, and the ability to carry two items at once.
Leave a Reply