No online play for All-Star Fruit Racing on Switch, dev says it's related to Unreal Engine 4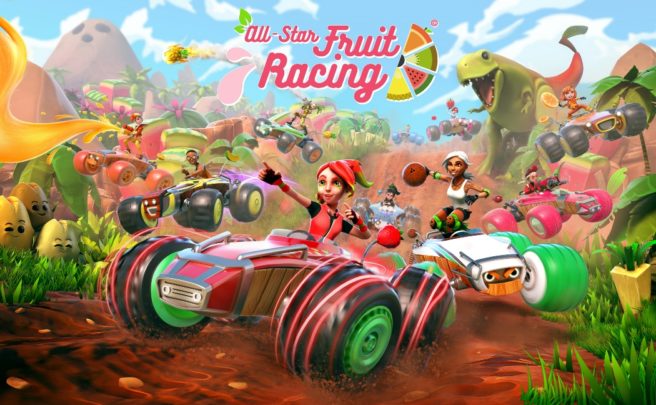 Just like other consoles, All-Star Fruit Racing is arriving on Switch this summer. But the Switch version will be missing a key feature from other platforms: online play.
Developer 3DClouds took to Reddit and explained the situation in-depth. All-Star Fruit Racing is using Unreal Engine 4, which apparently doesn't have any online-supported titles on Switch currently. If 3DClouds pursued online multiplayer for Nintendo's console, the team would need to spend a lot of time and money to make it happen.
Below is 3DClouds' full explanation:
"Hey guys, we have clarified the situation on Facebook and will do the same here: We apologize for our previous replies, they told only pieces of the story, let us explain fairly and thoroughly why we came to this decision: We launched our game on Early Access on Steam without multiplayer mode (the game is still in EA) because we are a small team, this is our first game developed, and we didn't knew whether PC players would like to have this mode or not. Soon we found out that everyone was asking for it but we needed time to implement this mode which is not as "simple" to develop as all the other ones.

We hired a qualified developer to make it and everyone got satisfied. Since the game was positive reviewed by players and press we decide to look for a publisher (PQube) in order to port it to the consoles. We wanted to bring the game to XOne and PS4 as is (including multiplayer because Unreal Engine 4 already give us tools to develop it for these platforms), but not on Switch because we thought we had no chances against Mario Kart (and surely it still will be so). What happened at Gamescom 2017 changed our plans because we let everyone play on Steam on local 4 players Split Screen and each and every person passing by asked us "It will be available for Switch?" and so we decided that could be a great idea to port the game also on Switch. Arrived at this point we needed to take a decision.

There are no games supporting online on Switch that run on Unreal Engine 4 -please correct us if we are wrong- (Rocket League does but it uses the previous UE version, they have their own online architecture and a budget that we can only dream about) so what should we do: spend a lot of time and money trying to create the online mode from the scratch knowing that no one has done it before and knowing that we would need to ask continuous support to Epic (which is not guaranteed since we are not Bethesda, for instance) or release the game without the online section and do this investment only and only if we are sure that time and money spent were worth spending? We do deeply apologies again for having created this mess, it wasn't in our intentions to treat Nintendo players as a "b-series" category, on the contrary we will still work on Switch on our next titles. Please share your opinions and, why not, please give us advice to develop the game for Switch in the best possible way."
Leave a Reply