No Time To Explain heading to Wii U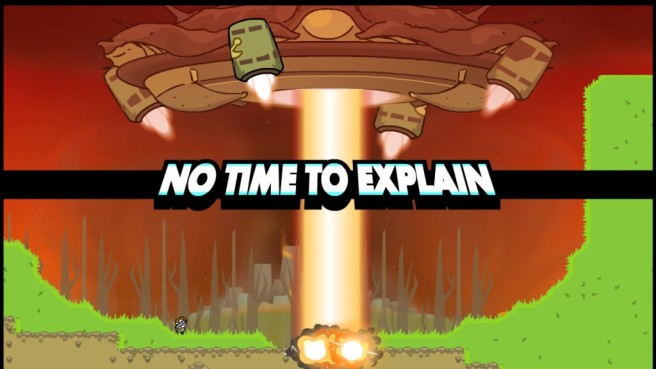 Update: Here's the official word from tinyBuild:
@NinEverything well for the record we're working on it but can't confirm, it's our first console game and the code is difficult to optimize

— tinyBuildGAMES (@tinyBuild) January 15, 2016
---
tinyBuild is bringing No Time to Explain to Wii U. That's according to a classification listing coming from PEGI.
No Time to Explain, a platform game, started off in 2011 as a browser release. It's been put out on several systems since then, and it looks like Wii U will be joining in on the fun as well.
Here's a brief overview of No Time To Explain:
"No Time To Explain is a game about shooting the ground, putting on weight and setting your body on fire. Blast yourself through time and alternate realities to rescue your future-self from a giant crab sent by your evil time-twin from another dimension! Add up to 3 friends to join during the adventure."
For a better look at the game, view the 2013 Steam trailer below.
Leave a Reply