Norn9: Last Era release date set for August in the west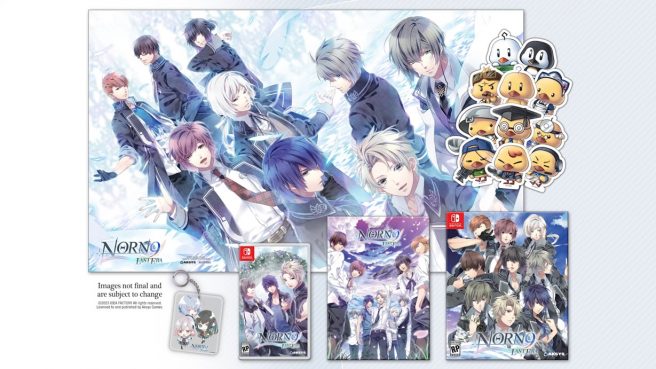 Today, Aksys Games provided a release date for the western version of Norn9: Last Era. The otome visual novel is now confirmed for August 24, 2023 in North America and Europe.
Aksys Games originally confirmed plans for localization last summer.
Here's an overview of the title:
Fan favorite Norn9: Var Commons is coming to Nintendo Switch, followed by fan disc Last Era, localized for the first time in the west! In Norn9: Var Commons, child prodigy Sorata finds himself swept back in time to a mysterious ship with three young women and eight other men on an adventure to uncover the secrets that lie in Norn! Norn9: Last Era continues the team's adventures in three exciting parts.
Norn9: Last Era will be sold both physically and digitally on Switch. A limited edition is planned, which we have a look at above.
Leave a Reply