Nova-111 coming to the Wii U eShop in September, new screenshots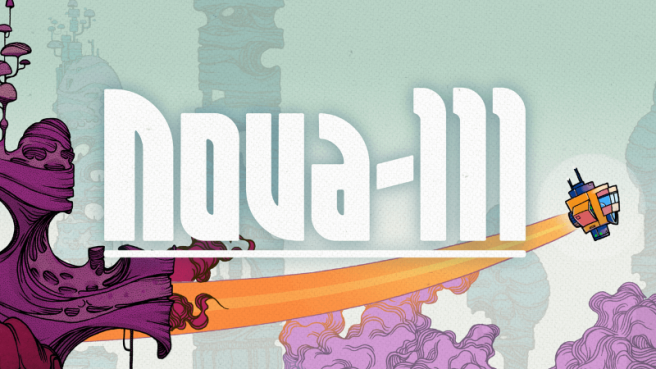 Nova-111 is launching on the Wii U eShop in September, Funktronic Labs and Curve Digital have announced.
You'll find an official overview with a breakdown of features below. Additionally, new screenshots can be found in the attached gallery.
The game is the brain child of ex Q-Games developers Eddie Lee and Kalin, whose previous work included the PixelJunk series. Since being originally announced, Nova-111 has been a mainstay in the American expo scene – picking up awards at PAX and SXSW, and being named a finalist at Indiecade 2014.

Nova-111 is a sci-fi themed adventure that lets you utilise both real-time decisions and turn-based strategy to fight enemies and solve puzzles. Pilot your trusty orange vessel through mysterious and foreign planets, navigating mind-warping puzzles and engaging in strategic battles with bizarre astrobiological creatures. It's all based in a twisted environment where the turn-based world and the real-time world collide – can you fix space-time and rescue the scientists lost in the aftermath of the Universe's Greatest Science Experiment?

Nova-111 features

· Twisted mix of turn-based and real-time gameplay
· Strategic combat where brains beats brawn
· Mind-warping puzzles…in space!
· Abilities like TIME-STOP to cleverly avoid danger
· Collectible upgrades and modules for your ship
· Dynamic soundtrack suited to your play style
· SCIENCE – who doesn't like scientific progress?
Source: Curve Digital PR
Leave a Reply