Oceanhorn 2: Knights of the Lost Realm launches on Switch this month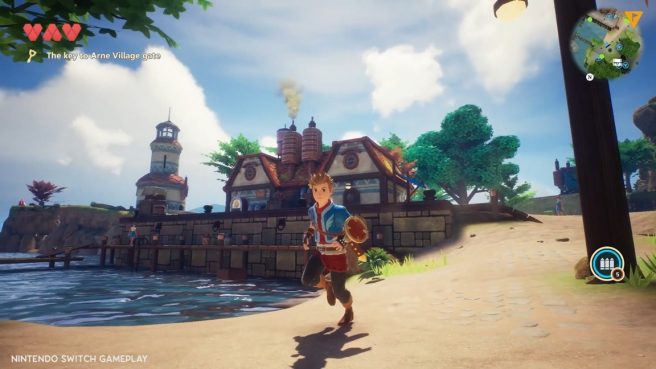 The action adventure game Oceanhorn 2: Knights of the Lost Realm is just a couple of weeks away from its Switch launch. It'll be available starting October 28, Cornfox & Brothers has announced.
Here's some information about the game as well as a trailer:
Prequel to the acclaimed Oceanhorn: Monsters of Uncharted Seas, Oceanhorn 2 follows the adventures of a young Knight who sets out on a magical journey across the vast regions of Gaia to defend the lands and people of Arcadia from Warlock Mesmeroth's Dark Army. Joined by Trin, the granddaughter of Arcadia's leader Archimedes, and Gen, a mysterious robot wielding an old Samurai weapon, our young protagonist faces the impossible challenge of uniting the Owrus, Gillfolk, and humans in order to defeat Mesmeroth's formidable Dark Army. By controlling the characters with contextual commands, you must solve puzzles and fight in tactical battles to strike down your enemies in hack 'n slash combat, traversing a Zelda-esque open-world landscape.
Oceanhorn 2: Knights of the Lost Realm will cost $29.99 / €29.99 / £29.99 on the Switch eShop. Pre-orders open on October 21 with a 10 percent discount.
Source: Cornfox & Brothers PR
Leave a Reply