October distribution details for Reshiram and Zekrom in Pokemon Ultra Sun / Ultra Moon / Sun / Moon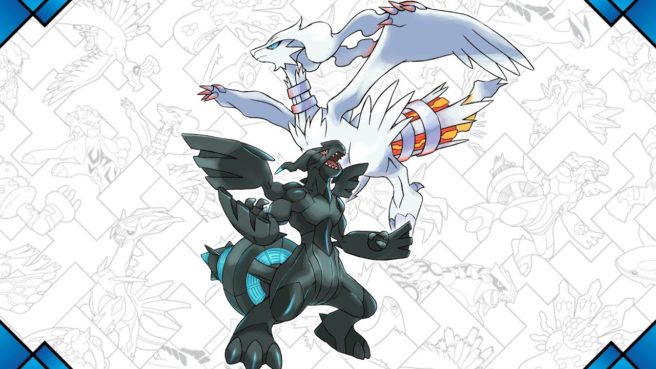 With a new month comes a new Pokemon distribution. During October, players will be able to obtain Reshiram and Zekrom as part of the latest Legendary Pokemon distribution.
Those in the United States will be able to obtain the two creatures exclusively at Target between October 19 and October 28. Canada will have access with the monthly Trainer Club Newsletter. Lastly, those in Europe and Australia will receive Reshiram and Zekrom through the Nintendo Network.
We have more details on the Reshiram and Zekrom distribution below.
Pokemon Ultra Sun – Zekrom
Level: 100
Ability: Teravolt
Held Item: Gold Bottle Cap
Moves: Fusion Bolt, Bolt Strike, Outrage, Stone Edge
Pokemon Sun – Zekrom
Level: 60
Ability: Teravolt
Moves: Slash, Zen Headbutt, Fusion Bolt, Dragon Claw
Pokemon Ultra Moon – Reshiram
Level: 100
Ability: Turboblaze
Held Item: Gold Bottle Cap
Moves: Fusion Flare, Blue Flare, Draco Meteor, Earth Power
Pokemon Moon – Reshiram
Level: 60
Ability: Turboblaze
Moves: Slash, Extrasensory, Fusion Flare, Dragon Pulse
Leave a Reply