Off the Hook's recent live concert is getting a CD / Blu-ray release in Japan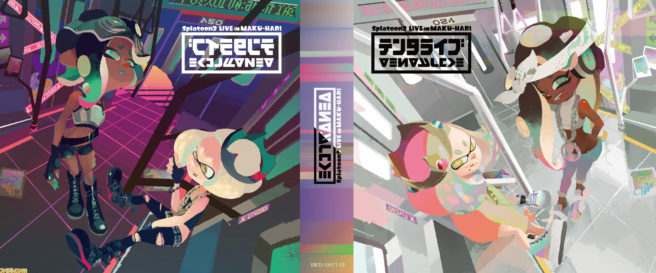 Back in January, Splatoon 2's Off the Hook held a concert at Tokaigi Game Party in Tokyo. Don't fret if you couldn't attend – that concert will soon be getting a CD & Blu-ray release. Called Splatoon 2 Live in Makuhari -Off The Hook Live-, it'll be released in Japan on July 24. The CD will contain all songs from that concert, as well as these six bonus songs (not from Off the Hook):
Entropical, by SashiMori
Chopscrewey, by SashiMori
Seasick, by Diss-Pair
Kinetosis, by Diss-Pair
Deluge Dirge, by ω-3
Splatoon & Splatoon 2 Medley, by DJ Octavio
A limited Blu-ray version of the album will also be available, which features a full video recording of the concert. It also contains a special recording of the concert focusing on Pearl and Marina's dancing during the show. The Blu-ray version will cost 4,200 Yen + taxes; the CD version will cost 2,500 Yen + taxes.
Leave a Reply