Official overview for Mega Man animated series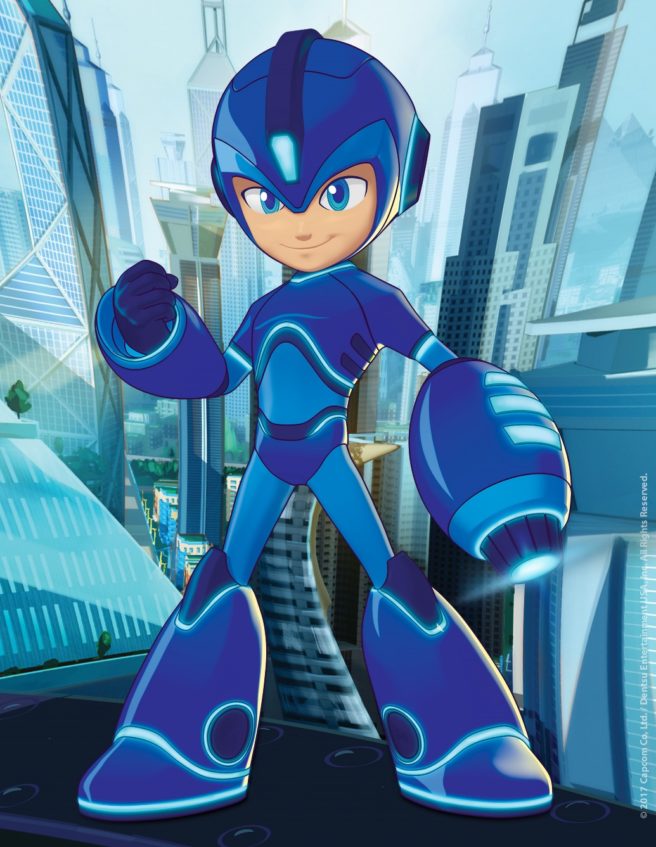 Dentsu Entertainment announced last night that the upcoming Mega Man animated series will kick off in 2018. Additionally, the show will air on Cartoon Network.
An official English announcement has since come in, providing an overview of the series. It includes the first mention of a character called Suna Light.
Here's the full interview:
"Aimed at kids 6 to 11, as well as their parents who grew up loving the video games, the new Mega Man animated series will feature exciting new technologies and robots, as well as the introduction of Mega Man's alter-ego, Aki Light. Aki is a normal, upbeat, schoolboy robot who has nano-core technology that allows him to transform into the mega powered super hero Mega Man! With his Mega Buster arm cannon and iconic helmet, Mega Man battles the wickedest villains Silicon City has to offer. Beloved characters, such as Mega Man's robotic dog, Rush, will return – while new characters, like Mega Mini™ and Suna Light, will make their debut!"
This latest announcement also confirms that the Mega Man animated series will air on Family CHRGD in Canada.
Leave a Reply