One Strike receiving a Switch port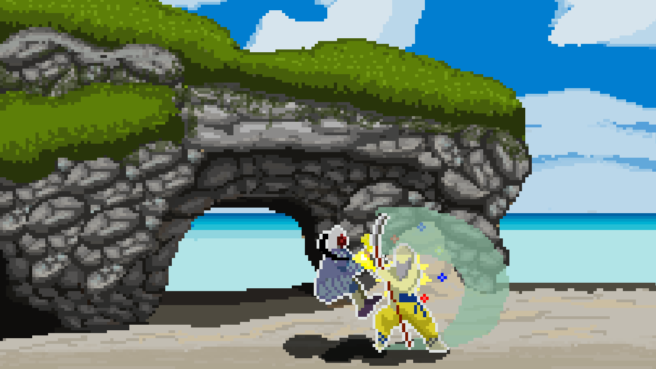 QubicGames is working with Retro Reactor to port One Strike to Switch, the company has announced.
Retro Reactor is a 2D fighting game with medieval fighters and landscapes. Matches tend to last only a few seconds, with a single hit deciding matches. You can fight against a friend or the AI.
We have some additional information and a trailer for One Strike below:
One Strike is a 2D fighting game with fast and furious gameplay, memorable characters, and an 8-bit retro aesthetic! Choose between one of six unique fighters, travel to medieval Japan's beautiful pixelated landscapes and fight to become the greatest warrior in history.

Only one-hit decides a match. A duel in One Strike rarely reaches more than 10 seconds. Plan quickly, attack, defend, dodge, lure your oponnent to a reckless attack and finish the duel before you are slained by the blade of the enemy. But don't worry, if that happens, pick up another warrior and try again.

Features

– One hit kill mechanic provides tense and exhilarating matches.
– Pixelated graphics with good and exciting animations.
– Amazing artwork made by Zaidan Andrade to complement the beatiful pixel art.
– Original soundtrack and SFX made for One Strike by the amazing Diogo Bazante and Matheus Pereira.
– Adjustable difficulty; Play the game at your own pace. Improve, become the greatest.

Game Modes

– Arcade Mode: Just have fun and improve your skills fighting more matches.
– The Only Life: Well, finish the game with the only life you should have.
– Team Duel: Choose a team of 3 fighters and duel the best trios in Japan.
– Tournament: Gather friends localy and decide who is the best samurai. Up to 16 players in a thrilling bracket mode.
– Local-Multiplayer: Fight your friends with couch multiplayer!
QubicGames hasn't confirmed a release date just yet. However, those who have purchased Robonauts or Astro Bears Party will be able to purchase it at a discount at launch.
Leave a Reply