Original advertisement for the NES found on eBay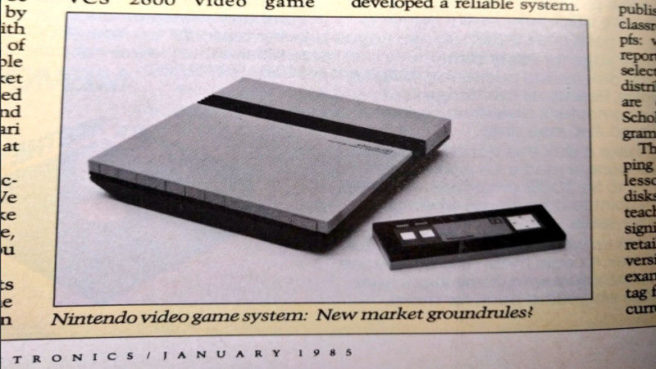 After a reported five years of searching, the first advertisement for what would become the Nintendo Entertainment System has been located.
Hidden a few pages into a 1984 issue of Consumer Electionics is the first advertisement for the NES, in the form of a prototype known as the Advanced Video System, or AVS. Found by archivist Frank Cifaldi on eBay, he parted with a measly $6.99 for what he considered an "extremely lucky" find.
It took five years but I finally found it: the very first advertisement for what became the Nintendo Entertainment System, from late 1984! pic.twitter.com/6r4sv7vSst

— Frank Cifaldi (@frankcifaldi) December 17, 2016
They've got it under a cloth like it's a surprise but there was a picture of it like five pages ago. pic.twitter.com/HrQ93VRn1e

— Frank Cifaldi (@frankcifaldi) December 17, 2016
Those familiar with the efforts of gaming historians know that such a find is a big win against the loss of games and games related media, such as advertisements like this one. Props to Frank for finding this! You can read the original article on Kotaku here.

Leave a Reply