Our Nintendo Direct Predictions, Mario + Rabbids new gameplay revealed, new Disney games announced for Switch, and more | Nintendo Everything Refresh Ep. 024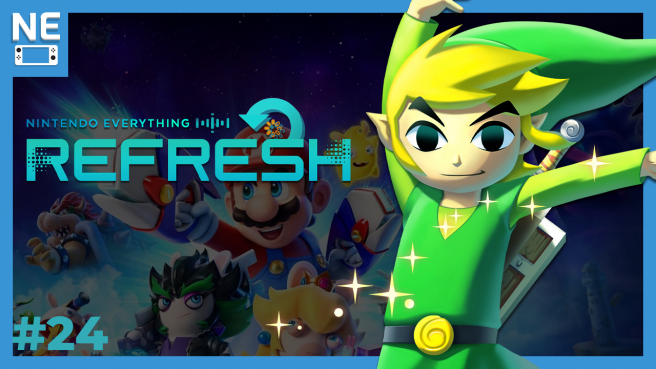 A Nintendo Direct is upon us, and Nintendo's promising over 40 minutes of reveals and announcements – so as is tradition, we're making the wait go faster by offering up our last-minute predictions and dreams of what we'd all love to see. Join your hosts Nick, Nicolas and Luiz as they talk not only about Nintendo's imminent showcase, but also unpack all the noteworthy announcements from Disney's first-ever gaming showcase event. They'll also discuss the latest look at Pokemon Scarlet & Violet's three (?) story campaigns, their impressions on the latest gameplay deep-dive for Mario + Rabbids Kingdom Battle, and more!
Our show is available on most major streaming platforms, including Spotify, Apple Podcasts, Google Podcasts, Amazon Music and Audible, and direct downloads are also now available for free through our friends at ListenNotes! You can also check out the video version on Youtube below.
We apologize for the lack of an episode last week – we strive to bring you our show every single week, so stay tuned to our channels in the future as we continue to share everything new and exciting in the world of Nintendo with all of you!
Have ideas or suggestions for the show, or want to submit a fan question or topic for a future episode? Let us know what you think – and thanks for listening!
Leave a Reply