Overwatch patch replaces McCree's noose spray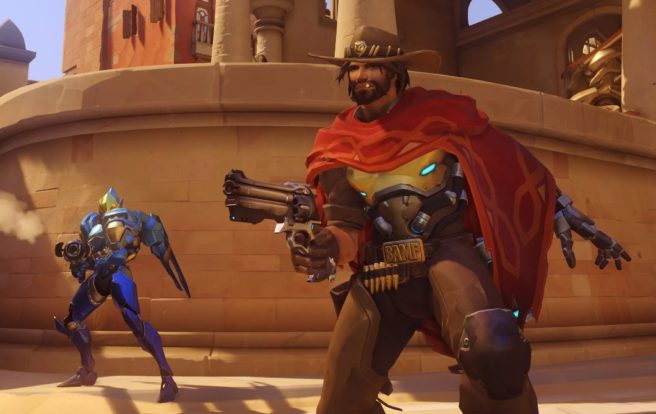 McCree's noose spray has been patched out of Overwatch. Blizzard delivered the update this week, which replaces the noose with a horseshoe that has the text "Bad Luck" on it.
Blizzard hasn't actually made an announcement about the change, nor has it issued any sort of statement. However, as Polygon points out, some players overlayed McCree's noose on other sprays such as portraits of other Overwatch heroes. Given recent times and how the image of a noose could be linked to lynchings of Black people in America, Blizzard may have felt the change was necessary.
In today's update, the Overwatch McCree "Noose" spray has been removed and replaced with the "BAD LUCK" spray. pic.twitter.com/rpMAfJlB2y

— Naeri X 나에리 (@OverwatchNaeri) July 15, 2020
Leave a Reply