Oxygene Media slams I've Got to Run! dev on Miiverse over review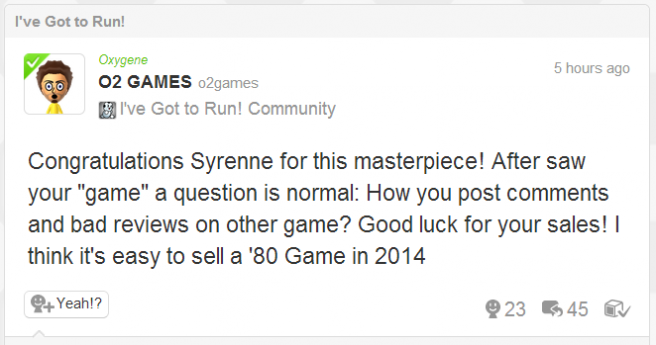 Update: The thread has now been removed, but the evidence sadly remains.
---
This is about as bizarre as it gets. Oxygene Media, who may now be most well-known for astroturfing on Miiverse, has slammed the developer of I've Got to Run! over a review.
Syrenne McNulty reviewed one of Oxygene Media's latest games, Fit Music for Wii U, as she is both a developer and journalist. Oxygene wasn't pleased with the verdict, and after learning that McNulty is the creator of I've Got to Run!, posted the above message on Miiverse.
Things didn't end there though. Oxygene continued its posts, and McNulty also stepped in briefly to mention that the company isn't being professional: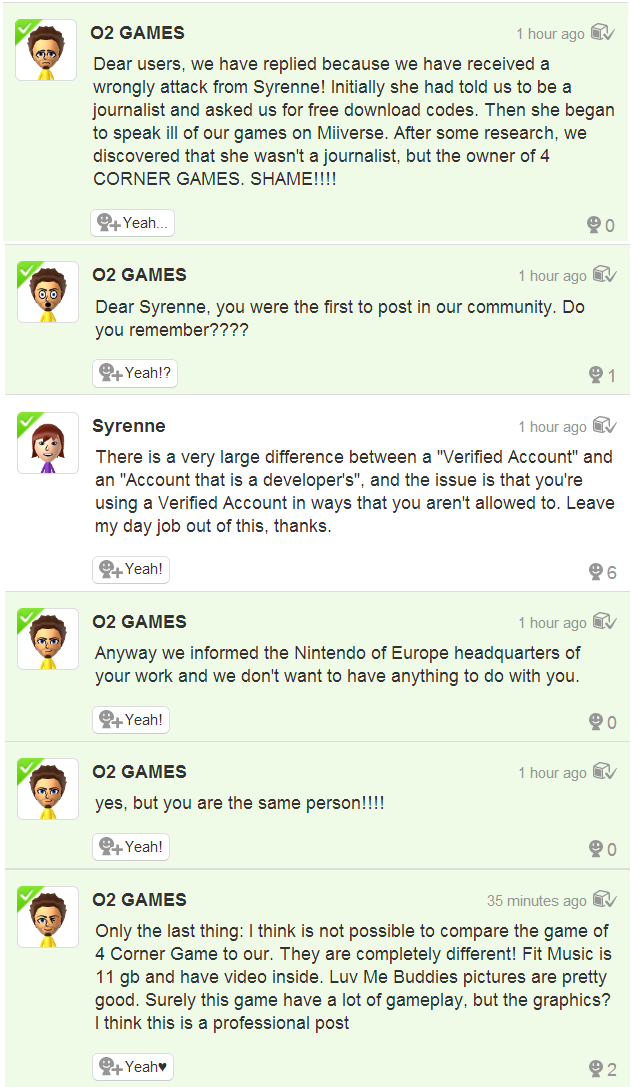 Definitely sad to see something like this. Can't we all get along?!
Leave a Reply