Paradise Lost coming to Switch this week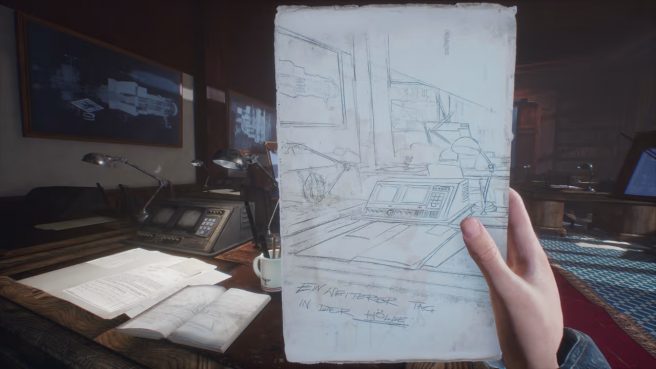 Publisher All In! Games and developer PolyAmourous have announced that they're putting Paradise Lost, the post-apocalyptic alt-history narrative adventure, on Switch. The game will launch digitally on December 3.
Here's an overview of Paradise Lost, straight from All In! Games:

WWII persisted for 20 more years only to end in flames when the Nazis launched nuclear missiles on most of Europe. In the aftermath, the heart of Europe remains shrouded in the mystery of complete destruction and deadly radiation, inaccessible to the rest of the world.

It's winter 1980, when Szymon, a 12-year-old boy raised in a post-apocalyptic wasteland, finds a massive, abandoned Nazi bunker, an underground world, where Slavic mythology mixes with retro-futuristic technology. Uncover the story of the bunker, from its takeover by Polish rebels to the ultimate fate of its inhabitants. What happened to them?

Despite the desolation of the bunker, a mysterious girl named Ewa contacts Szymon through the bunker's technology. If he can find her, she might be able to help him learn about his past. If he can find her, he finally won't be alone…
We have a trailer for Paradise Lost below.
Paradise Lost will cost $14.99 / €14.99 / £13.49 on the Switch eShop. Those that pre-order will be able to receive a 40 percent discount for a limited time.
You can access the official website for Paradise Lost here.
Source: All In! Games PR
Leave a Reply