Party Arcade lands on Switch next month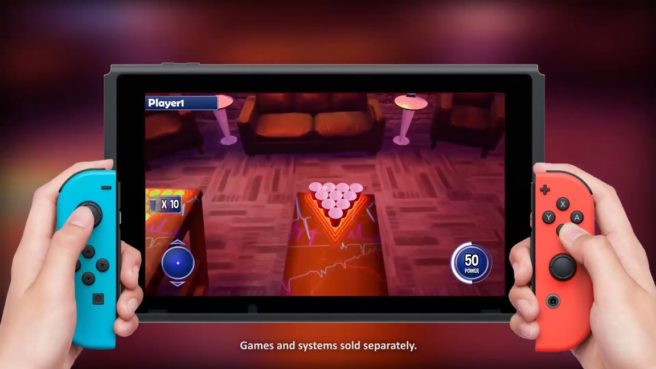 Planet Entertainment has announced that the FarSight Studios-developed Party Arcade is making its way to Switch next month. The package features popular party games and acts as a sequel to the Game Party franchise that originally appeared on Wii.
Below is further information and a trailer:
Perfect for gamers and party-goers of all ages, Party Arcade features an electrifying arcade collection of timeless games that include air hockey, billiards, darts, cornhole, cup pong, ping pong, puck bowling and hoop shoot. The game supports up to four-player multiplayer, both local and online, giving players the chance to challenge anyone who thinks they have what it takes to become the undisputed champion on the global leaderboards.

With a flick of your wrist, throw darts, hit balls and slap pucks using Joy-Con motion controls. Or snap to the console and wield analog sticks for classic gameplay. Party Arcade also includes extra in-game challenges and a prize shop with over 60 pieces of equipment that players can use during game matches. Now let's get the party started!
Party Arcade is slated for October 23. Pricing is set at $29.99.
Source: Planet Entertainment PR
Leave a Reply