Phantom Breaker: Omnia announced for Switch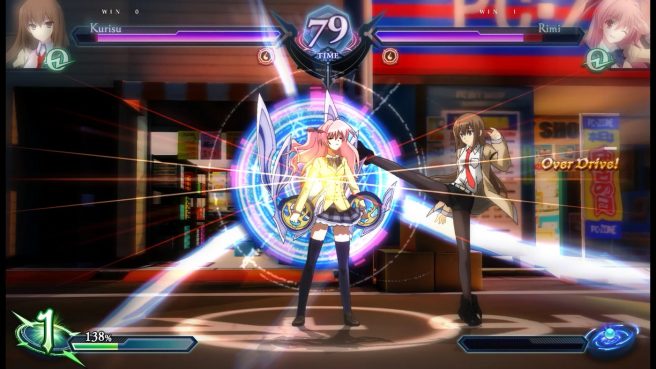 The 2D anime fighting game Phantom Breaker: Extra is making a return on Switch as Phantom Breaker: Omnia. This marks the first time that it'll be appearing in the west.
Phantom Breaker: Omnia was originally created by Mages, the team behind visual novels such as Steins;Gate. Rocket Panda Games is in charge of the new overseas release.
Here's some additional information, along with the debut trailer:
– Phantom Breaker is set in Tokyo
– A mysterious man known as "Phantom" appears and grants "Fu-mension Artifacts" to fighters he manipulates into fighting one another
– The winner of the Phantom's game will be granted a wish
= The use of the Fu-mension Artifacts threatens to destroy the very fabric of reality
– 20 playable characters and guest characters
– These include Kurisu Makise from the Steins;Gate series
– Mages is also introducing two brand new characters created for Omnia
– Three different fighting styles: Quick, Hard, and Omnia
– Each has a unique focus that changes how a character plays, and whether their moves focus on speed, power, or mechanics
– Complete English dub, or an option to choose the original Japanese audio
Phantom Breaker: Omnia launches for Switch in 2021. Limited Run Games will be preparing a physical version.
Leave a Reply